Muhfaad drops a sick video with a turbulent flow and is not afraid to speak what is on his mind.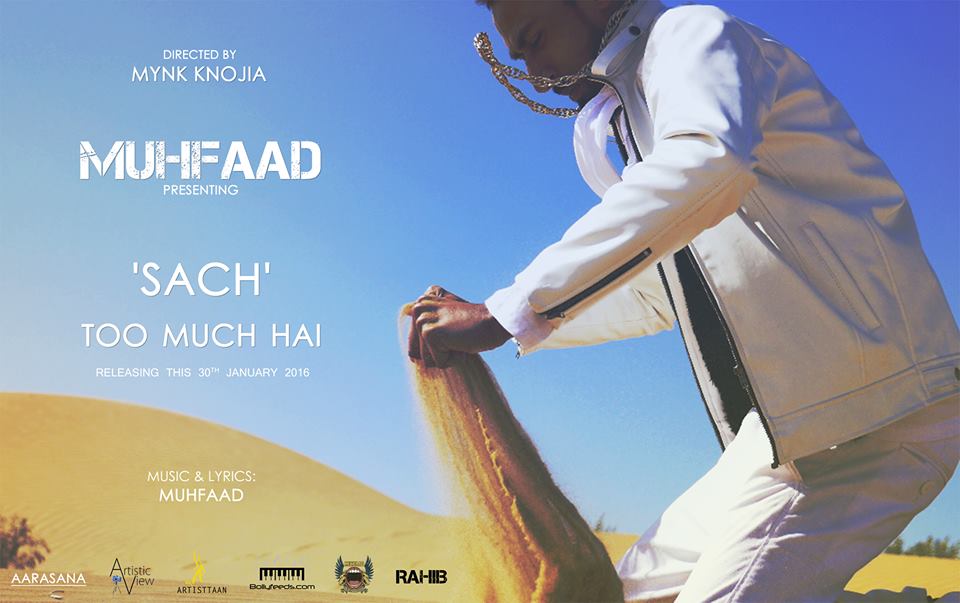 The track has created some serious waves and has been shared by a lot of folks from New Delhi including Mr.Hanji aka IKKA. Muhfaad has been doing some really good work and is getting places. it is personally very refreshing to see a hindi chopper with raw lyricism.
"100 tere marke ginunga ek..
sun ab mai tere club me
maru ghus ke mai tere bath tub me
free kar du mai show is shart pe
pehle tu mujra karega tere pub me
bol are you ready?
bol hai na deal ye kaidi?
tu suit me seat pe baitha
mai beat pe baato me fir bhi hu daddy!
muft ki daru na andar utari
mai unme se nahi jo tuchhe bazari
faada na muh kabhi nashe ke aage
mai sober hu..G.K. h tatti tumhari!!"
His words are a proof that he is from Delhi. What I would personally want is to seem some more variation in his lyricism and maybe take on current affair topics. Is it just me or 20,000 views with just 450 like does not seem coherent ??
Anyways check Muhfaad out right here!