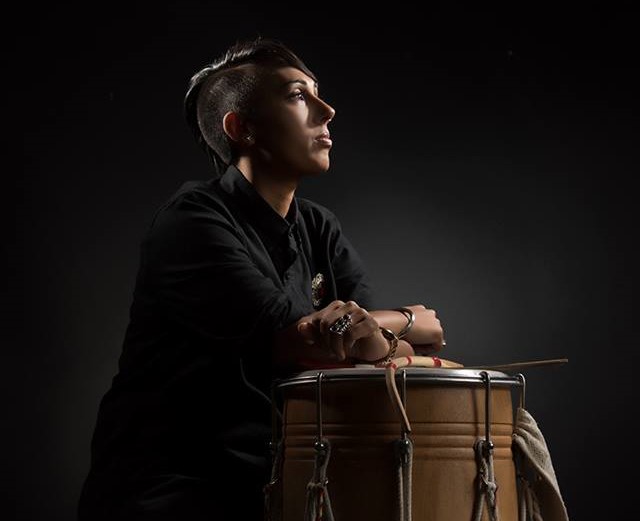 Malinder Tooray aka MTooray is USA's first female dhol player to have performed at the Oscars and the Grammy's after party. Malinder, who is of Indian heritage, is a powerhouse performer and will be showcasing her skills at the City of Bhangra Festival, to be held in Vancouver from June 11- June 18.
Malinder who lives in California has performed with many artists and will be speaking about her journey as an artist, finding her true identity and more about her life at this festival. Creating a niche for female dhol players across the world, MTooray has performed with the likes of Sukshinder Shinda and been involved with the basement Bhangra nights in California for many years. MTooray and her brother performed as a duo called Jess & Jag (Dhol Nation). They became more known when they performed at the Oscar's in 2009, the year that Slumdog Millionaire won awards at the Oscars. The brother-sister duo have been part of Dhol Nation and performed with Bhangra giants including Sukhbir, Jassi Sidhu, B21, Lehmber Hussainpuri, Sukshinder Shinda, Manak-E, Gubi Sandhu to name a few.
MTooray along with five other women achievers will talk about their struggle and journey at the City of Bhangra Festival. Featuring activists, educators, DJs and producers, actors, rappers and filmmakers, this segment of the festival is specially curated for South Asian youth inclined towards arts, gender identity and politics.
MTooray is known for fusing tribal drum beats with hip-hop, house and other genres of electronic music. Touted to be the largest Bhangra Festival in North America, the event is presented by VIBC (Vancouver International Bhangra Celebration Society).