Mr Bolly gets set for his next release, a complete remake of mega hit "Why This Kolaveri Di".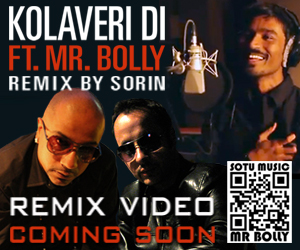 The dynamic duo from Montreal, Canada Sorin and Mr. Bolly have been making music together for the last 5 years and have just finished up Mr. Bolly's upcoming album. Sorin is Mr. Bolly's main go-to guy for production and music composition and the two have developed a great musical bond throughout the years, creating their own sonic signature.
This unique sound ranges between Desified singles and combines elements of hip hop, mainstream dance, R & B and other genres of music. They are multi-dimensional when it comes to manufacturing a product so to fit this tandem into any one category would be a difficult task as Sorin and Mr. Bolly have no boundaries to their creative approach. It is a very unique partnership of European and East Indian influences (Sorin is Romanian, Mr. Bolly is Punjabi).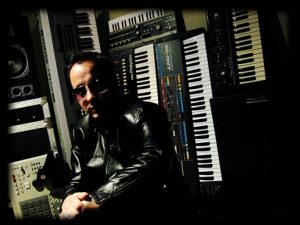 Regarding the "Kolaveri Di" remake Mr. Bolly, fresh from his first release "Johnny Paani", came up with the idea to do a remix of "Why this Kolaveri Di", one of the biggest hits of 2011. In return Sorin decided that it would be smart to recreate the song from scratch rather than sample the original song. This creative process allowed the team to add their own flavor and sonic stamp and still retain the qualities and attributes of the original version. The result offers a nice blend of acoustic country/reggae with a mix of hip hop and Desi influences. The remake is out now and the accompanying video will be released soon.
Look for Mr. Bolly and Sorin to have many releases this year. They will be busy in the studio and on stage in the coming months.
San Cha
Insane [Prod. Stimey Beats]