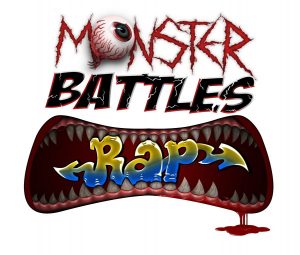 Monster Battles never fails to bring up the thrill of rappers dissing each other to win the tittle! Monster Battles are holding it down since many years promoting battle emcees, and after a short break they are back again! The HIVE became the battle field for these verbal soldiers
Rappers who took part in battle-
Prof. De'Man
Bais
Shaikspeare
Maze
Besides them there were few more people who contributed in spitting some rhymes in cypher
Enkore
Ace
Ninja
Brotha Hood
There was also a small bboy cypher in which we had Bboy Jeeby from Rejects Crew, CA and bboy Ridiq from High Down crew Mumbai.
It went out pretty well, Ace aka 39 (Mumbais Finest) hosted the show pretty well!
The semi finals was between Maze and Shaikhspeare (Skin n Bone)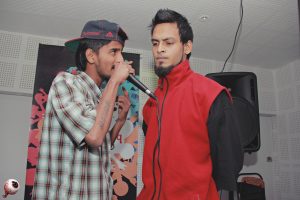 The finals took place between Shaikhspeare and last monster battles winner Mawali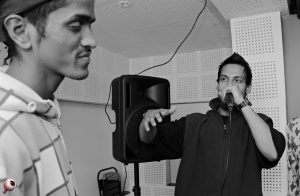 and the tittle of Monster Emcee was taken away by Shaikhspeare!!
Emcees never fail to showcase their skills. Over all it turned out to be a wonderful evening. People do have one question in their mind now, When is Monster Battles #7?