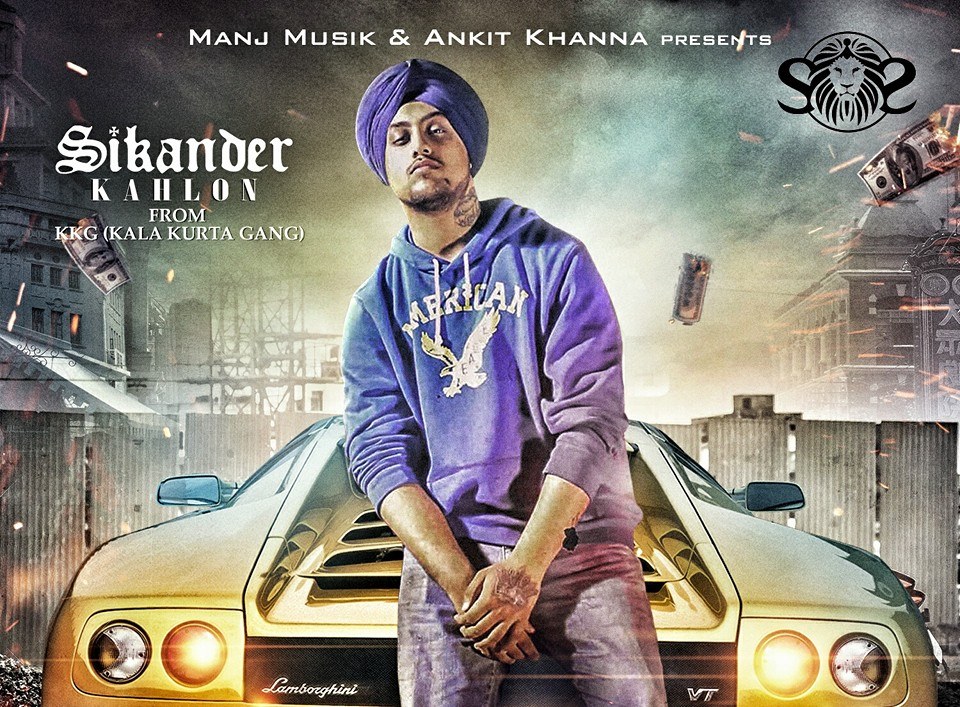 Manj Musik recently signed Sikander Kahlon to his outfit. Why should you care? Because thats a sign that HipHop is a growing trend in India and there is hope for others out there struggling to make it. Manj's music spans from HipHop to Bollywood and he's been picking up the best of the best representing HipHop in India lately. From Raftaar to now Sikander Kahlon, Manj Musik is set to bring some serious heat in 2016.
Sikander Kahlon has been grinding it out since day 1 and has been growing with every release exposing a mature and talented lyricist and performer. He made sure to keep the social media flooded with back to back releases and hence is already working on his 9th mixtape. Even prior to getting signed Sikander Kahlon enjoys a huge fan base consisting of Desi's from all the world, including States, Canada and UK. He has proved that "Actions speak louder than words" and thus this rapper proved his worth.
His tale tells us that there is no substitute to Hardwork and if it accompanied by determination and focus then there is no goal unreachable.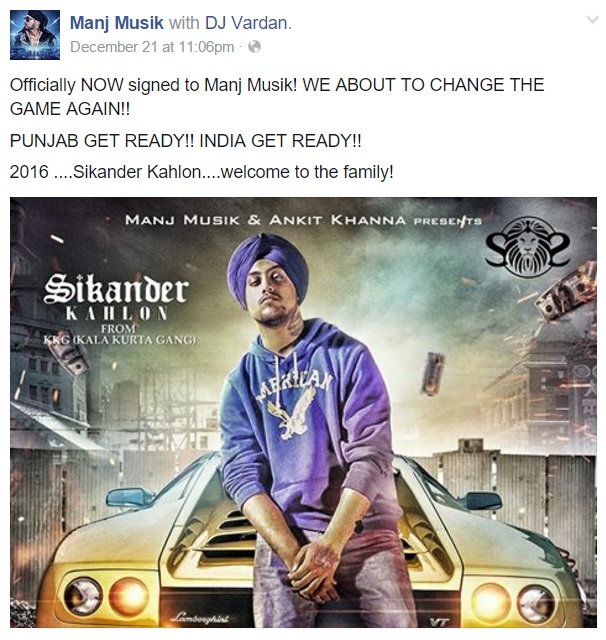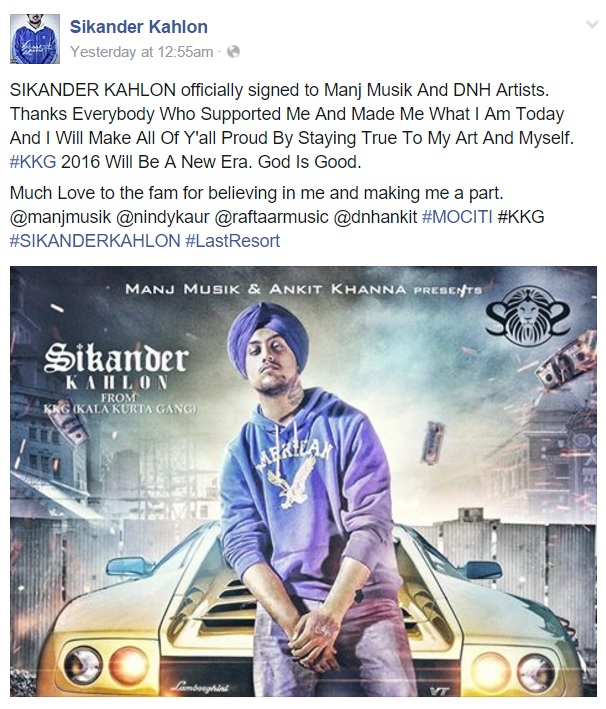 Here is what he had to say about his signing with Manj Musik :
Q1. "Manj Musik" has been prevalent in the Desi Hip Hop scene as well as mainstream for a long time, how does it feel to be affiliated with something this prestigious ?
I'm a firm believer when it comes to destiny. I think what happened was meant to happen. Manj is A musical genius and A hitmaker. There is no doubt about that, he's been straight with me since aay 1 and always treated me like family, you sense a real dude when you see one. I'm very excited and blessed at the same time to be affiliated with a guy like him. I remember bumpin' RDB tunes when I was A little kid, and him Being my mentor now, I can learn a lot from him, weather it be music or other stuff.
Q2. Your grind has been different from the other Punjabi rappers and it involved several mixtapes, videos and singles. How has the journey been thus far ?
I never thought or wanted to become what I am today, I had no expectations when I started, I just loved rap music. And my grind has been different than these other cats you right about that coz I did what nobody else was doing, a very simple thing, drop music. My propaganda from day 1 was to flood the market and that's the reason I'm about to drop my "9th Mixtape" 'Last Resort' on Christmas and I have no plan on stopping. People hated Me, dissed Me, made fun Of me but I just didn't stop, I don't know why, I just didn't stop from making music till I was good At it. Again, Destiny.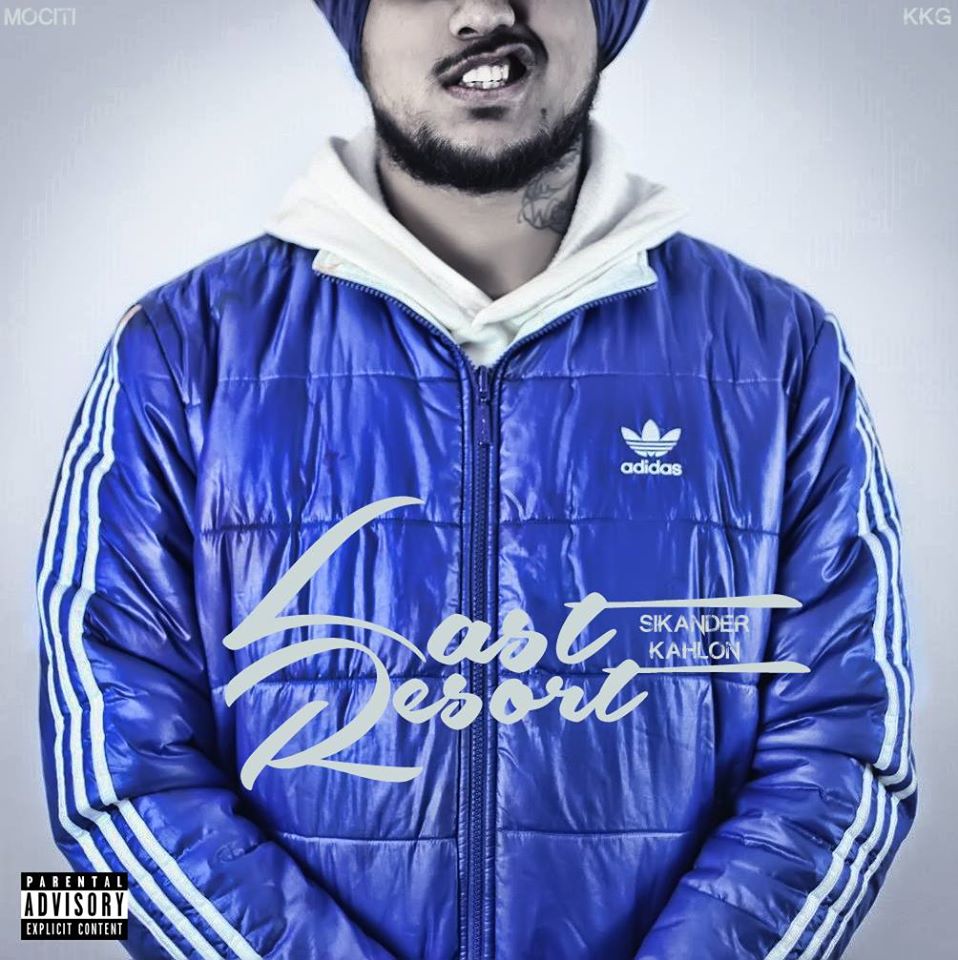 Q3. Manj Music is considered as a power-house of music, is it possible to give us an insight of what projects will we be receiving in 2016 ?
I will be releasing another LP "KAHLON's LABORATORY" that's for sure. rest, I don't wanna give Y'all any spoilers.
Q4. What do you think about the current Desi Hip Hop scene ?
Well, I think it's Growing, everybody is working real hard including Manj to Uplift Hip Hop In India. Many mainstream rappers are helping it grow Too, last I know rappers were getting 4 bars in a song 2 years back, now that's not happening. Rest, frankly we weed rappers who can rap not just rhyme. Read Between the Lines…
Q5. You have definitely been a hard working force to be dealt with. Are there people who you would like give a shout out to ?
I don't know If I'm hardworking, coz all day I'm on my couch watching TV Shows or playing FIFA, it's just when I get in the studio, I can make a tape in a Month, PS: I made 'The Punjabi Trap' in 30 Days. Too many people Bro, I would like to give A shout out to Rob C, Sady Immortal My KKG Buddies, BIG Malik My Homie who been managing me, my Big brother mentor SHAILA KAHLON, my homie Divine from Bombay, All My G's In Canada keeping it real with me, Deep Jandu, Amar Bhullar from HUN DUS, my veera THE 'HK' still holdin' me down, and a lot of people Man, I might shout everybody out on my Album's outro.
Q6. What message do you have for your fans and followers ?
Stay with me, I will never let Y'all run out of music, I'm not here to blow up and get money, I'm here to stay, I'm here to open doors for you as the ones who came before me did for me, I'm here to bring real hip hop in India, I'm here to make it cool to be a rapper again, coz lord knows this country look st us like we clowns, I will show them how real can this get. Stay with Me. #KKG bringin' MOHALI on the map.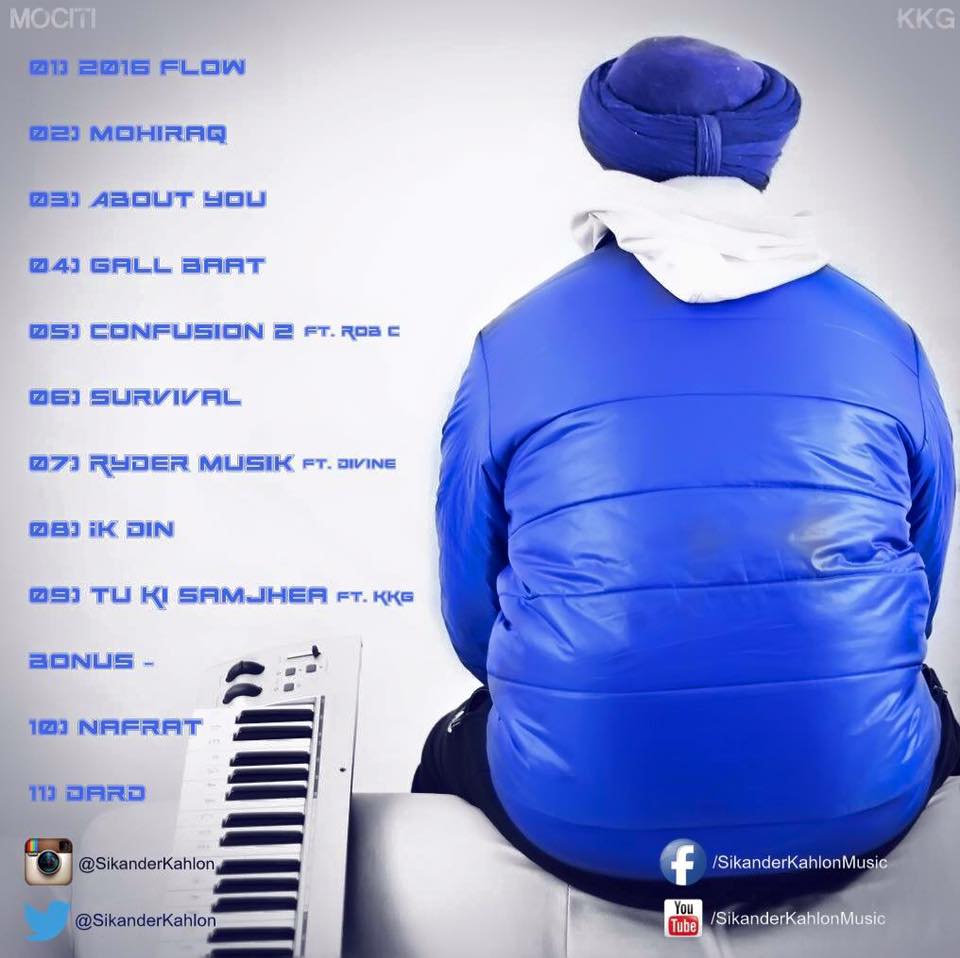 Facebook –
https://www.facebook.com/SikanderKahlonMusic