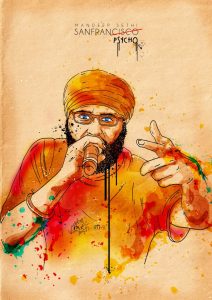 Come and see one of California hip-hop's newest and finest emcee's Mandeep Sethi aka 'Seti X'  live in Shoreditch this Friday night at Lati Ri Cafe!
Spend the evening listening to the best in underground, unheard and unknown Sikh & Punjabi music before seeing the Californian rapper perform live in this one-night only intimate show.
Tickets are £5 in advance and £10 on the night. Buy securely online at: http://shop.naujawani.com/mandeep-sethi-live-in-london/
Click here for more details about the event.
Find out more about Mandeep Sethi here.