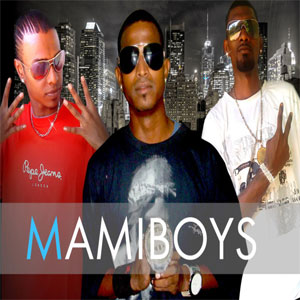 Artists from 2 nations with a bit of sugar, chocolate, cocoa butter, milk fat makes up your "MAMIBOYS'. We do not rap like Jay-Z or sing like R.Kelly. We love Michael Jackson but our music is not influenced by the King of Pop. (Come on, he's a legend)
The flashback: Krisheno mum sends him to India to study Film and Animation and return back to Singapore to join the media firm and have a stable career. However Mr Krisheno goes to India and does music with 2 of his buddies, Bardy & Kevi-J. Wanting to be Ludacris, R.Kelly and Akon 3 of them sets up an E.P (D.F.D Gangsterz Paradizo). Unfortunately they manage to sell thousands of copies of the E.P. Following this, Mamiboys performed in 3 films (Thottu Paar, Bindaas & Orange) collaborating with Srikanth Deva, Bobo Sasi and Harris Jeyaraj. Krisheno cancelled his ticket to Singapore.
The Present: Unfortunately again their latest single "Chalo India" has been signed for a mobile and digital distribution deal by one of India's biggest network providers. (Shhh.. Name of company is a secret. Try guessing). Mamiboys are also one of the Honourable Mentions ranking No 4 in the charts for the U.S.A Blue Microphone Competition for the song "Can't Let Her Go".