Desi Hip-Hop music has been rampant when it comes to music coming out of Punjab. The diversity of flows, content, delivery and production has made way for several rappers and also giving the listeners plenty of artists to choose from. While a few may advocate that there are plenty of rappers talking about the same thing in just disparate forms, there are a few who contest this by saying that their favorite artist is representing a different side of the same topic.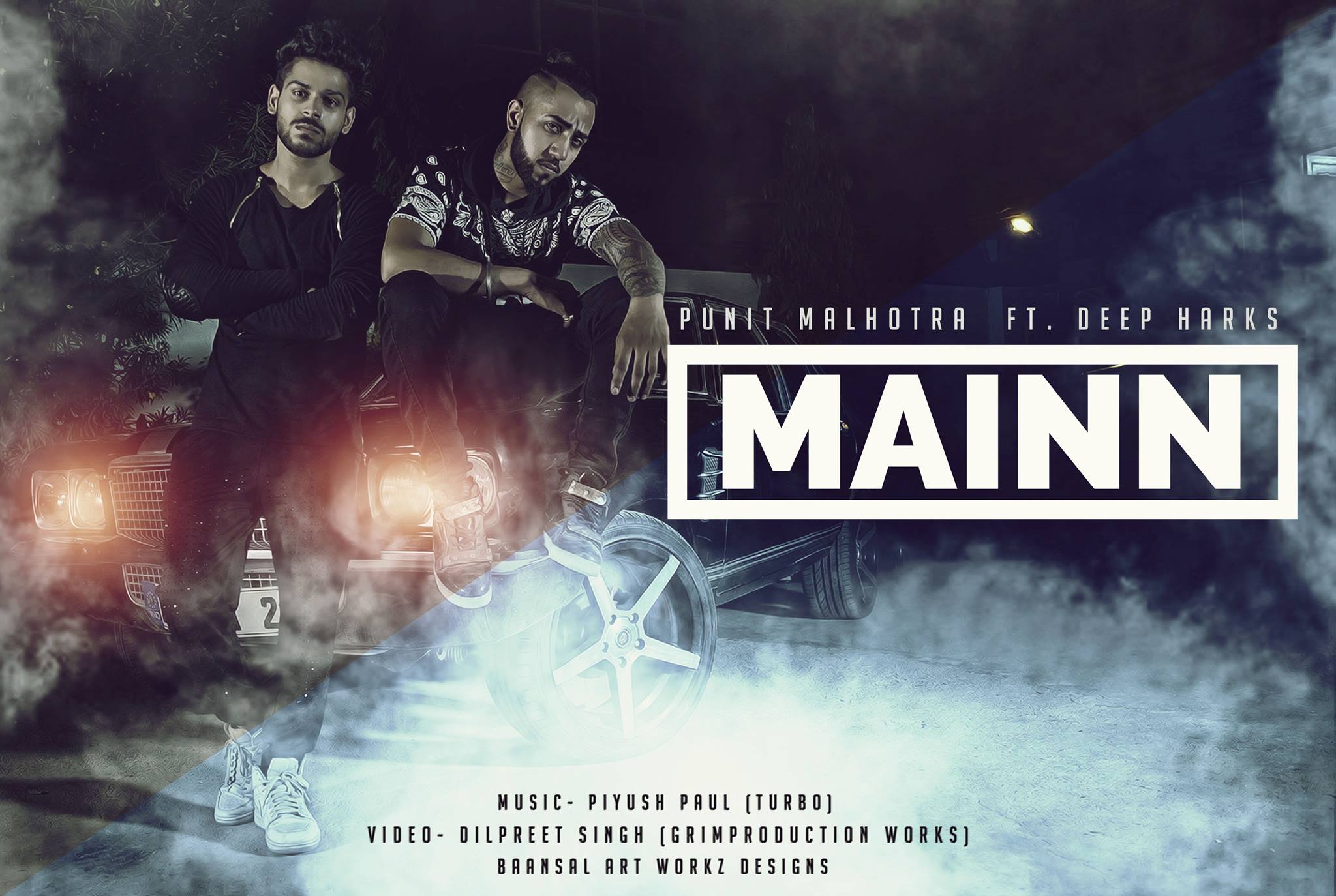 In the plethora of Punjabi emcees trying to leave a mark we have Punit Malhotra who has featured Deep Harks on the track as well. Last I heard from Punit was on 'Bad Girl' and that track was catchy. Song featured Manj Musik's newest recruit and Mohali city's very own Sikander Kahlon and also one of the most debated females emcees in the circuit 'Kauratan'. 'Mainn' however is very different from 'Bad Girl' in terms of content and appeal. Deep Harks has also released several tracks in the past such as 'Leh sun' and 'Thug Life', although none of these tracks went viral but received a moderate response.
The theme of the track is braggadocio and boasting and starts of with Deep Harks bouncing on the hook and making claims why they are so notorious and cannot be stopped. Punit has a flawless delivery in the verses and is very new school oriented. He talks about why 'being a Singh is a thing' and often touches upon the fact why it is advised not to be messing with him as his counter measures might involve thugs figuring it out for him. This 'gangster' like approach is obviously an attribute picked up due to western influences but if the claims being made are valid then who are we to judge and for the artist sake we wish it is true. I personally like how their vocals nicely contrast each other and at the same time compliment one another too. The track comes along with a decently shot video and carries a similar vibe as the last video if one views it from the point of direction.
There is no doubt that Punit and Deep can flow but I am sure the listeners would also like to check out some other content from their side. I wonder how this duo might sound on a socially relevant track or for that matter even on a love track. Anyhow check out this exclusive DHH video right here.