Maharaaj by Suraj X Ghauri (BCL Blade) OUT NOW!

"Haha, to be Honest Bro. Kaala Rang was just a Demo, Maharaaj is gonna be a MILESTONE! You'll get the Answer to this Question in the Song.. make sure to focus on the line "Para Hatt Tu, Ae Saara " when Maharaaj is Out" This is what Saini said about Maharaaj and it sure is true .
It is a distinct pleasure when I see artists cutting borders up and reaching out to each other to drop some dope music. Of lately I have been coming across many such collaborations where our Desis are uniting and dropping some mad heat. Here we have Maharaaj which is the result of Suraj Saini and Ghauri (BCL Blade) collaborating. They have dropped a banger of track and professional video to go along with it. Suraj warned us about the track in the previous interview and we now have evidence that he was not messing around. The video has been shot in Pakistan and Germany, Ghauri is repping Pakistan and Saini is repping his desi roots in Germany. It also has cameos by Gaggy (GD Singh) and Amrita Rana from Punjab.
Maharaaj is a result between 2 Heavyweights in the Desi HipHop Scene. Suraj & Ghauri, both have been giving the Desi Rap Scene Hits after Hits. Suraj reppin' Cologne, GER. & Ghauri reppin' Rawalpindi, PAK. this International Collaboration is not y'll can be sleeping on.
Suraj who's well known for his Unique Concepts/Ideas, different Flows + a wide range of Punjabi vocabulary and Ghauri also known as BCL Blade, who's being called by the audience as "the next Dr. Dre". This EP is set to make a Milestone in the Desi HipHop Industry.
EP wise the Collection features 1 Track with 4 Remixes by well knwon Music Producers in the Scene, wether it's Trap, Dubstep, Old-School or even Horror, this EP contains it all. Productions by Farasat Anees, Asad, Sez & Prabh Deep, Onanimous and more make the EP sound complete different from other EP's.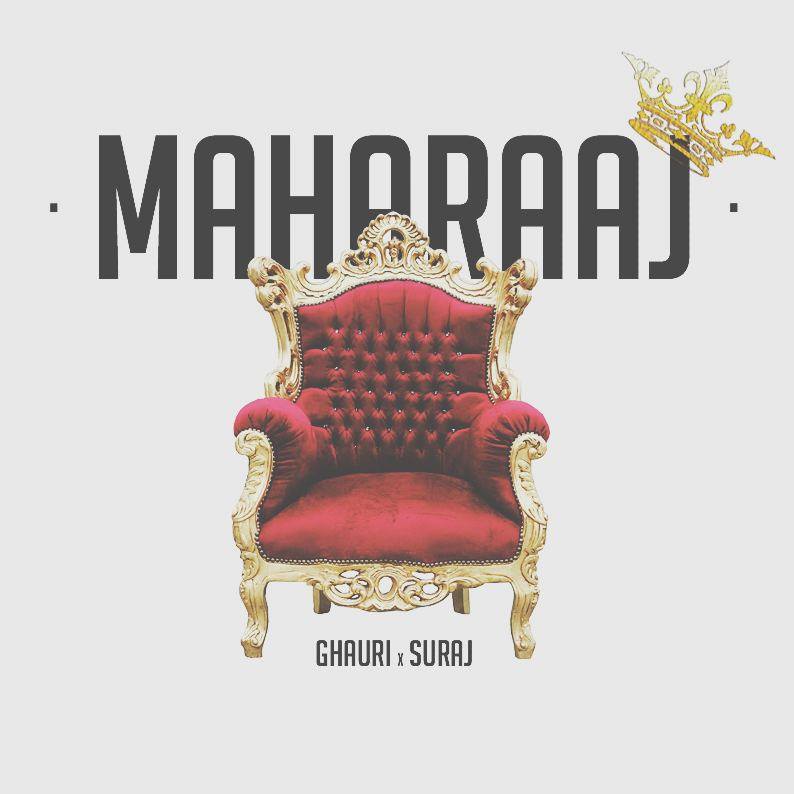 iTunes: http://apple.co/1keWzEp
Amazon: http://amzn.to/1L1o7lN
GooglePlay: http://bit.ly/1MnIYFb
Facebook –
https://www.facebook.com/asliSuraj
https://www.facebook.com/BCLBlade