Lyrics or Flow, what outweighs the other ?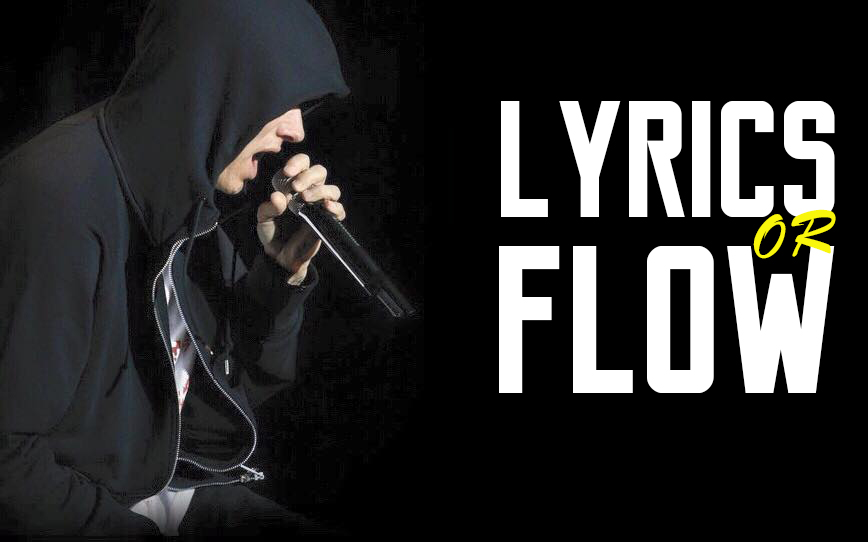 There are so many mainstream rappers out there. You have people who are following Kendrick and J.Cole for their intellectual lyrics and on point story telling. Then you have cats who like the new school type of rappers such as Drake. Some people who are more into chopper flows , multi syllable rhymes and other technical aspects of the art follow legends such as Tech N9ne and Eminem.
All the artists mentioned above are Platinum recording artists with their signature stylings and attributes which is visible when you vibe with the artist while listening to him or watching his videos. There has always been an on going debate between lyrics and flow, and which among these 2 outweighs the other. Every rapper that we listen and relate to has developed his specific style over years of takes, practice and recordings so if anyone reading this thinking you will become a grammy winning lyricist or a chopper in terms of flow overnight should probably continue sleeping and not wake up.

There are some people who like to pay attention to what an artist is saying and ignore a very monotonous flow for some people it is the other way around they like to listen to the way an artist speaks his mind and can ignore a very simple and generic rhymes scheme. J.Cole, who is looked up to be one of the best lyricists in the game, "There are a lot of cats who write deep stuff, but how many can actually deliver it on the mike". Where as Tech N9ne who is sought because of his artillery of flows says , "Flow is a skill, Writing is an art". For some artists as versatile as Eminem he seems to have had the perfect mix of flows and lyricism and hence is considered one of the best rappers in the world if not the best rapper in the world.
As per general consensus some of the best lyricists of the past 5 years are (not rank wise) :
1. J.Cole
2. Eminem
3. Kendrick Lamar
4. Lupe Fiasco
5. Drake
6. Kanye West
7. Nas
As per general consensus the rappers with the most unique flows in the past 5 years are (not rank wise) :
1. Eminem
2. Tech N9ne
3. KXNG Crooked
4. Meek Mill
5. Logic
I think it is safe to summarize that among lyrics and flow's, none outweighs the other but should rather complement each other. Generally the majority of the audience does not like to listen to sub par lyricism and delivery. The secret to be a good rapper seems to be perhaps a good combination of both lyricism and flow.
What do y'a'll think ?