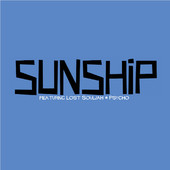 Woah… This track is absolutely freakin' MENTAL!
When we say mental, we mean mental: the beat is sick, the bars are heavy and the UK's leading Desi hiphop lady, Lost Souljah, completely smashed it on this brand new track, aptly titled 'Psycho'.
Produced by massive garage producer Sunship, who has composed huge remixes for the likes of Craig David, Christina Aguilera and a track for which everyone will know him, the main mix of Sweet Female Attitude's 'Flowers', Sunship has got the UK garage scene on lockdown.
Bring Lost Souljah into the equation as a feature, with enough talent and personality to rival any of the boys, and you get something like what we have here: a crazy fusion of garage and hiphop leaving your head simultaneously reeling but wanting more.
'Psycho' is available to download on iTunes now, alongside a crazy dub remix for all the dub-heads out there. If you like hiphop that's a little bit different, then this is a track that must be a part of your iTunes library and soon!
 Download ' Psycho' now – http://itunes.apple.com/gb/album/psycho-feat.-lost-souljah/id496731333