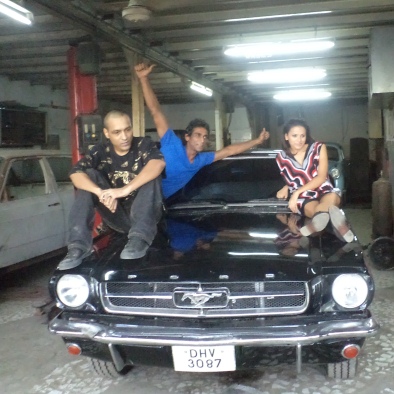 Living in Sin really does not stop. In the last few weeks he has dropped Song after song and a bunch of new artists. The YourDamSelf camp are also linked with the Queens Jubilee Street Party taking place on the 2nd of June with SnJ Productions and a handful of other things.
While all this has being going, Sin also manged to team up with Craftsmen / Team Motor Works and recorded a song for them called "Mustang Music." In the last two days a heavenly dedicated team of youngsters got with the Mumbai Hip Hop Pioneer and Created a Music Video we are all very excited to get a glimpse of.
Sin told DHH, that he was privileged to work with such a great team for the Mustang Music Video and Thanks Suraj, Diphanshu, Gab, Mridual and everyone else for their dedication. You guys made the shoot exciting and fun and he loved the experience of working with them!
The song also features rising Mumbai Hip Hop artist Richelle Mendes, who also has been in and out the press alot for her Music.
This is something we need to look out for… Mustang Music is now Born.