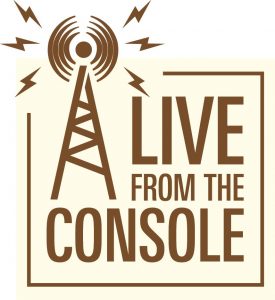 Live from The Console is a bi-monthly music night held at the iconic recording theater at Mehboob Studios in Bombay.  On March 10th Live from The Console is going to be representing that Desi Hip-Hop flavor!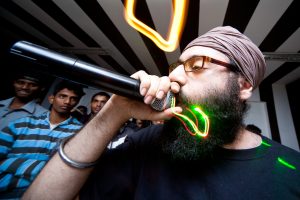 Gracing one of the most sought after stages in the independent indian music scene, emcee Mandeep Sethi will be representing with the mighty SlumGods crew as they work every angle to show Mumbai what hip hop feels like! Featuring special guests and surprises throughout the set, Live from The Console on March 10th also marks the official music video release party for Mandeep Sethi's new video UNFILMED FANTASIA – Shot in India and directed by Indian Filmmaker Rahat Mahajan, featuring light calligraphy by Alexandre Dupeyron of France.  The lineup also features performances by: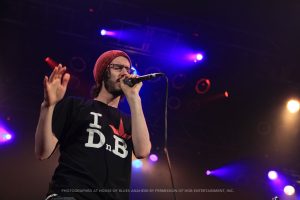 Voctronica, India's first all vocal-ensemble, set up by world-renowned beat boxer, Shlomo (UK), along with MC Testament (UK), Zomba.in & British Council. Featuring beat-boxers, singers, and vocal instrumentalists, Voctronica is bound to leave you stunned, confused, and extremely happy.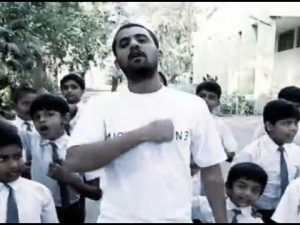 Microphon3 is one of the front runners of the Indian/Desi Hip-Hop scene. A poet for the past decade and a half, he also has the maximum songs on airplay. On the decks is Johnny B, who shook the Indian Hip-Hop scene back in the day as the front man for "Method". Taking charge of the DJ duties, this producer is ready to hype the game up. The trio is completed by ex PDV/Scribe/Chaos Theory drummer, Niraj Trivedi who switches the beat and the funk as he picks up the mallets again.
DJ Uri:  With a career spanning over 2 decades, DJ Uri, has been consistent and true to the Underground. Born in East London, DJ Uri has played several gigs in the UK, New York, Amsterdam, Paris and India.
Do not miss this rare occassion to see such a blend of audio, visual, and culture.
Live from The Console – March 10th
Recording Theater, Mehboob Studio, Bandra [W]
Doors open at 6:30 PM // Tickets at Rs. 150
http://www.facebook.com/livefromtheconsole
http://www.twitter.com/consoletweets
http://www.youtube.com/livefromtheconsole