The new Mr. Worldwide, Liquidsilva, is at it again. Every time I write about Liquidsilva, I always get impressed by his work ethic. This time, too, I'm awe struck by his performances in places like Jakarta, Bangkok, Australia, Germany, just to name a few.The Canadian-Australian-Brazilian-Bengali-Desi (yes, he is pretty much Mr. Worldwide) makes crowds jump till it hurts.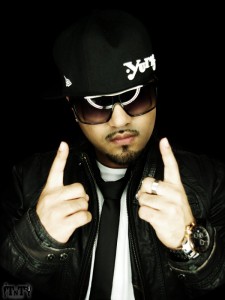 The rapper who performed alongside some of Hip Hop's legendary MCs like Jadakiss, Rakim, 50 Cent, D12and many others, continues to push through with new music. He is currently working on his upcoming album 'Time-A-Tell', which will be his
second studio album. He is one of the most hardworking artists I have seen around, with tours in a variety of countries usually all at the same time! It's common to see him next to D12 in Australia one day, followed by a tour with Flo Rida in Bangkok the next, backed up by a live open air concert with Snoop Dogg (aka Snoop Lion!) in Jakarta, and then he'll top it off with a club tour in Germany. Yeah, that's his work ethic. So, it will definitely be interesting to see what he comes up with in 'Time-A-Tell'. I guess time will tell, right?
Freaky Thangs In The Top Charts Of Europe
His latest single, Freaky Thangz got a lot of positive response from his fans in Europe. If you havent seen the video yet, click here to get updated. It's definitely a video you must watch, because it's got the cars, the girls, the hyped up beats and the Miami Rockers on board. What more could we ask for, right?
The track got listed in the German top 40s and is at #17 right now, a few steps above David Guetta's Titanium.