Liquidsilva's 'Freaky Thangz' is an all round pick up song for his audience. He's got the cars, the girls, the Miami beaches, the EDM music, and did I mention the cars & the girls together? Yes, this video is packed with all sorts of eye candy! The song is pretty tight specially for club DJs and EDM enthusiasts. The collaboration with Miami Rockers, shows a different side of Liquidsilva. Check out the song below and let us know what you think.
Watch Liquidsilva Ft Miami Rockers – Freaky Thangz
The rapper who performed alongside some of Hip Hop's legendary MCs like Jadakiss, Rakim, 50 Cent, D12and many others, continues to push through with new music. He is currently working on his upcoming album 'Time-A-Tell', which will be his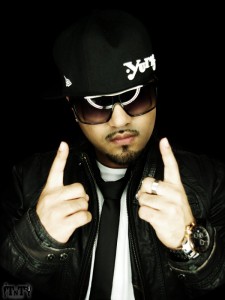 second studio album. He is one of the most hardworking artists I have seen around, with tours in a variety of countries usually all at the same time! It's common to see him next to D12 in Australia one day, followed by a tour with Flo Rida in Bangkok the next, backed up by a live open air concert with Snoop Dogg (aka Snoop Lion!) in Jakarta, and then he'll top it off with a club tour in Germany. Yeah, that's his work ethic. So, it will definitely be interesting to see what he comes up with in 'Time-A-Tell'. I guess time will tell, right?
In the mean time, check out his latest music video below. And be sure to click here, and here.
Share. Tweet. Comment. LIKE.