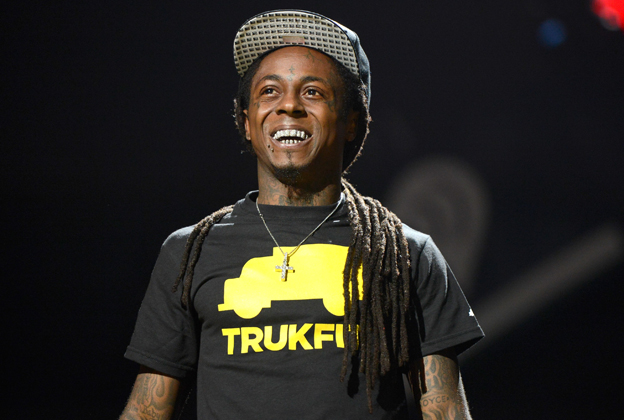 Lil Wayne had a seizure during a flight from Milwaukee to California on his private jet. It was forced to make an emergency landing in Omaha, Nebraska.
Lil Wayne had epileptic seizures before as well. In 2012, he faced a similar situation where his jet made emergency landings two days in a row. The following year, there was the notorious seizure that had TMZ claiming he was near death. After that happened, Wayne revealed that he was an epileptic and has had seizures all his life.
Wayne apparently suffered a second seizure minutes after his plane took off from Omaha. So there was another emergency landing, and he's been taken to the hospital in an ambulance.