An American hip hop recording artist from Philadelphia Lil Uzi Vert is about to drop his second mixtape of the year  Vert's has released his new mixtape The Perfect Luv Tape on SoundCloud, and the only features are Future, Playboi Carti and Offset.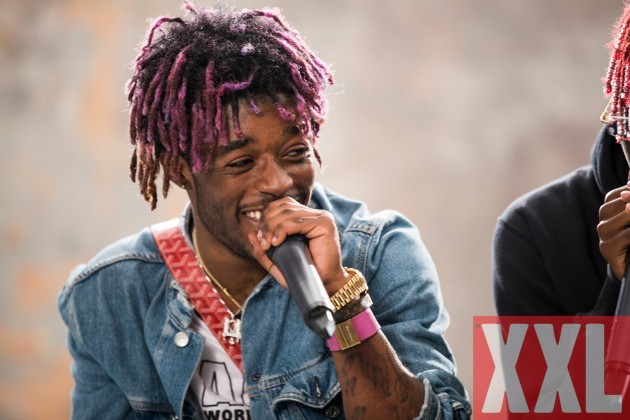 Production comes indulgence of Uzi's longtime go partners Maaly Raw, along with Don Cannon, Ike Beatz, Metro Boomin, Zaytoven, DP Beatz, Slade Da Monsta, Lyle LeDuff, CuBeatz, Nard & B and XL. If that lineup isn't assemblage enough for you…your loss.
On the new cover, Uzi is shown getting pulled into a polychromatic wormhole by three anime characters. Lil Uzi vs. the World has been one of the most popular mixtapes of the year, with undeniable hits like "Canadian Goose" "Hi Roller" and the biggest of them all, "Money Longer" which recently received the video treatment.
The Perfect Luv Tape has the potential to make an even bigger impact.