Lazarus and Shady Records fame artist Crooked I dropped their latest track named 'Fearless'. These two brilliant artists used HipHop as a platform to express what they feel about the prevailing political situation in the USA. This rap portrays all the bullshit and racism these artists have been facing for no reason. They even mocked Donald Trumph for his idiotic statements which keep on making news every now and then.
"I was influenced to make the song when I seen the racism that is so vivid and real in our modern times. No one is talking about it in hip hop. No one. So I felt it was my place to do it", Lazarus told DHH exclusively.
Do check out the track and feel what the duo passionately expressed right from their heart and soul.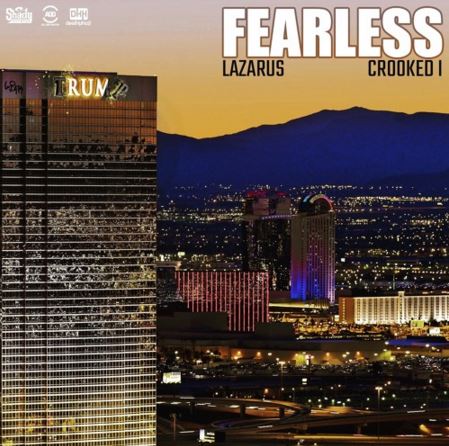 Apart from this, Lazarus will be dropping his next music video soon in which he will be collaborating with Royce Da 5'9. The song is called 'Underdog' , it will be dropping by mid of February this year under Russell Simmons' label All Def Digital