Lazarus is on Fire! He just won the Underground Music Award for Song of the Year last weekend, and this weekend, he dropped a track in the new D12 album (which features Eminem, Slaughterhouse, G Unit, and the entire Shady Family). He also performed alongside Ludacris during the same weekend!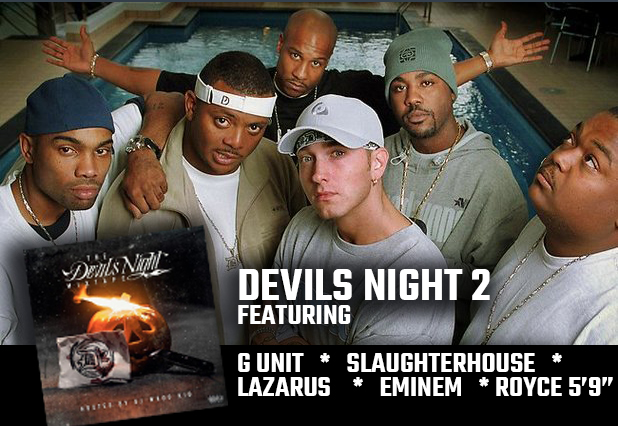 I've always been a D12 fan since they first started putting out dope music. Back in the day, I remember vibing to their crazy multi-syllable rhymes in my bed room, head phones blaring. Songs like Purple Pills, Fight Music, D12 World, Sh!t Can Happen, are still on my current playlists. Their raw, hardcore style never gets old – especially for all you Hip Hop heads out there.
Listen to D12's Devil's Night 2 – 
When D12 announced the release of Devil's Night 2, I was ecstatic! When Lazarus called me up and told me he's on it, I was euphoric! Why? Because he's the ONLY Desi artist I know to be featured in an exclusively 'Shady Family' album. Lazarus has come a long, long way since we first saw him online. He's hustled hard, grown as an artist, and wrecked the beat with D12. What else has he got under the hood? A feature with Eminem? That's only imminent. It's coming soon. Trust me. I know these things.
Listen to Raw As It Gets – D12 ft. Lazarus
So what do you think? Did Lazarus rip that beat apart and make the Desi Hip Hop community proud with this one? I believe he did. His flow was on point, his lyrics were hard, and he truly showcased his upper echelon of skills in this track.
The internet's going nuts about this album, even Eminem can't help but talk about it – especially after the dope intro he dropped on it.