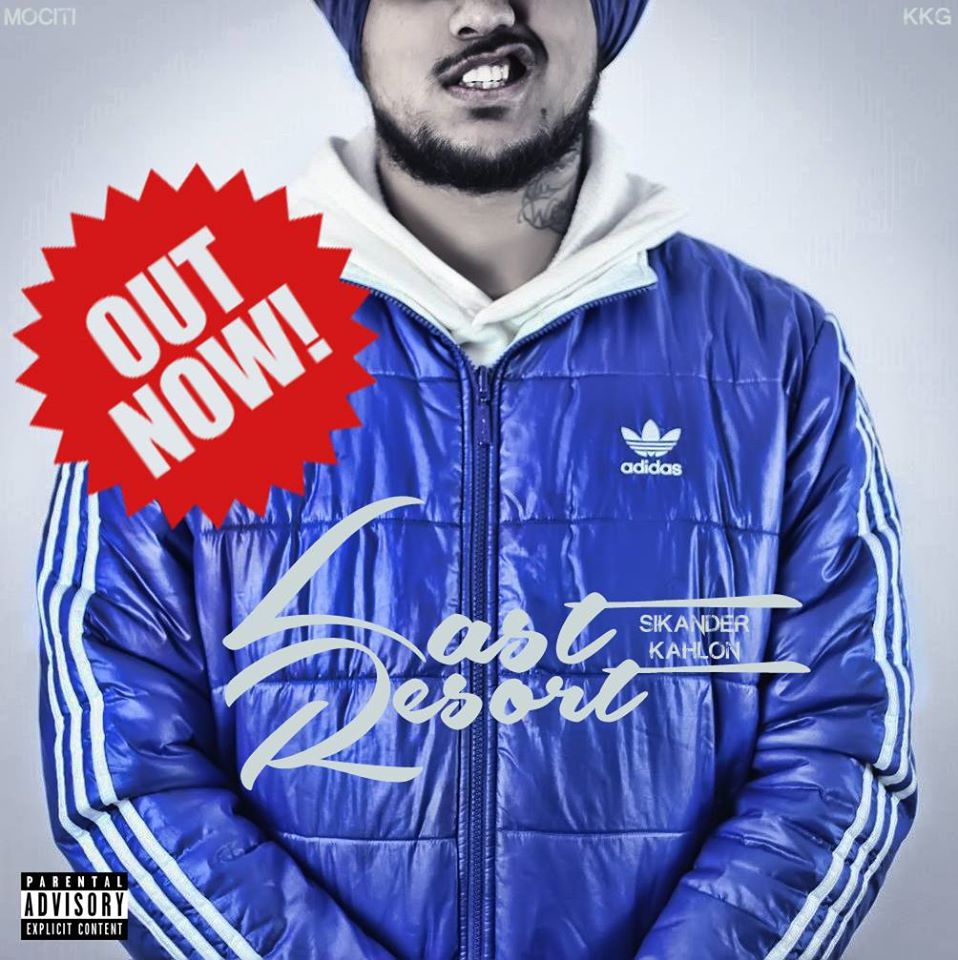 Sikander Kahlon has been making headlines since he got signed by Manj Musik. He made sure to capitalize on the attention and launched his latest mixtape, "Last Resort". The mixtape justifies why he has reached, where he is.
The mixtape starts with '2016 flow' which is humble brags and claiming why he has been dominating the underground. 'Mohiraq' and 'Gall Baat' is a banger accompanied along with a dope beat and a classic flow. 'About you' is about a girl who played with this dudes heart. The mixtape has a new school flow and feel and features some powerful features including 'Divine' ('Mere Gully Mein' fame) on Ryder Music.
My personal favourite is 'Survival' in which the classic Mobb Deep instrumental, "Survival of the fittest" is shredded by intricate lyricism and a powerful delivery. Another attention grabber is Tu Ki Samjhea featuring KKG.
The mixtape is a good mix of various elements and is appealing to various Desis across the world.