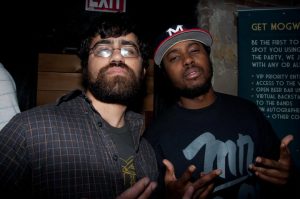 Leaking another track just in time for SXSW, Haris has teamed up with the young rapper/songwriter Kydd, who is born and raised in Austin TX. Rapping on the streets since a child, Kydd is the new wave of Texas rappers about to make a huge splash in the next month with the release of his new mixtape, Sounds In My Head 2. Blending electronica, rock, jazz, soul, and hip-hop, Kydd has quickly established himself as one of the rising stars in the rap world.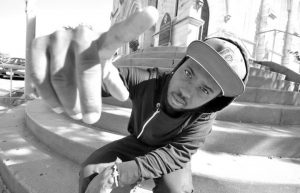 Often compared to illuminaries such as Kanye West and A Tribe Called Quest, Kydd's new magnum opus features big name features such as Yelawolf, Pac Div, Skyzoo, and GLC; but perhaps the most impressive part of his album is the high production value of every track (as Kydd is a producer as well as a rapper). Fresh off a Texas tour sponsored by Red Bull, he now is ready to release his album before South By Southwest, the biggest music festival in the world which takes place every year in his hometown.
Kydd and Haris first met a couple years ago and Kydd soon inducted Haris to the LNS Crew after hearing his beats. The two then released two singles, which have now started to spread out of Texas and into international waters. This is the first song that they recorded, but the original, soulful beat is now replaced with a funky backdrop sampled from Ram Sampath. Kydd's new album will be digitally released worldwide on March 13, 2012.
[wp_media media="audio" title="Where Is The Love (Desi Remix)" artist="Kydd & Haris" volume=0.8 start="on" preload="on" urls="http://desihiphop.com/wp-content/uploads/2012/03/Kydd-Where-Is-The-Love-Desi-Remix.mp3″]