Here's what's up with the Desi Hip Hop scenario in the country!! A recent track Holi Hai by the Motorcycle Shayaries has been doing rounds over the internet and it received a great response in just 3 days! The song is one of its kind in this nation belonging the Rap-Rock genre. This song talks about all the existing hypocrisy and evils which have been prevailing since ever, all that we know about despite it not being published in the media. A satirical and hard-hitting anthem by the band Motorcycle Shayaries.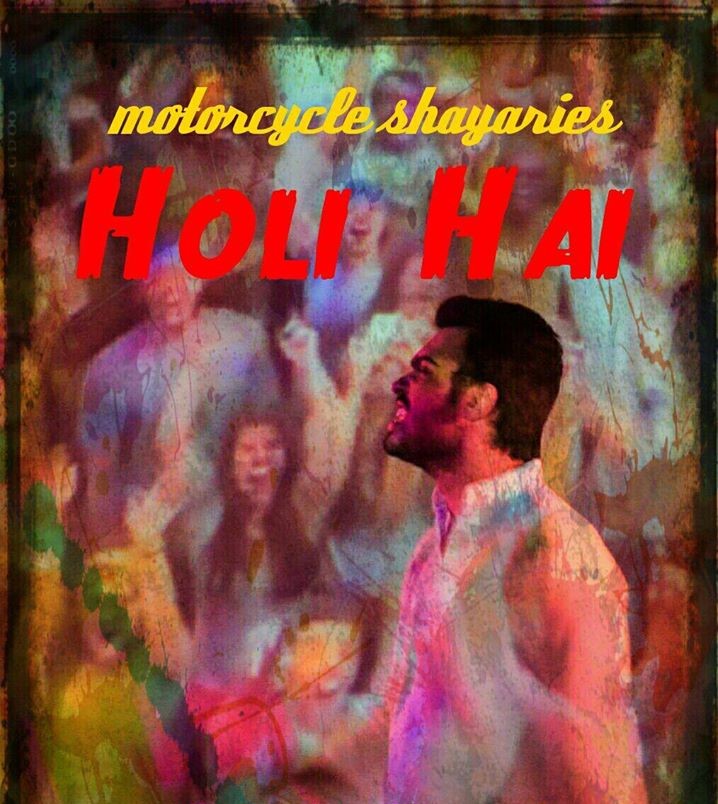 What's more exciting is DHH got all the inside details about how the band was formed and a lot more info for you to know directly from the band's rapper Ritansh Azad!!
Q: What inspired you to make such a hard-hitting song?
Ans: "What inspires us is the present day social political scenario of the country and the issues which we have been facing from a long time , and how as a society which includes me is very hypocritical in nature, it's this frustration of ours which gives birth to this sarcastic song of ours."
Q: Since when have you been rapping and how did the band Motorcycle Shayaries from?
Ans: "I have been rapping past 5 years till date and releasing stuffs online past 4 years. Siddhath, who produced the track has been doing his own stuff with another band for a similar period of time. We decided to do something different and hence our band Motorcycle Shayaries was formed. Its genre is not defined, but if we can refer to it as experimental Hip-Hop, Rap, Rock, etc. Also, this is our first song as a band."
Q: Who all have been your inspirations in your journey as an artist?
Ans: "My early inspirations were Eminem and Linkin Park and then Immortal Technique , Atmosphere , Eyedea, etc. came into picture. As a band  we are also inspired by rock bands like Pearl Jam, Coldplay  and various other bands including The Beatles, so we fused the genres and I personally have been a big fan of Urdu poets like Gulzar, Javed Akhtar and Munnawar Rana; hence we bring that into play too."
Q: Tell us more about your upcoming projects.
Ans: "The message is loud and clear in the song. We will also be dropping songs which will be fun-filled on different themes. Our next track is called Bacpan Vs Internet, we call its genre Rap and Roll. But we promise to give you great content in whatever we release."
Check out this power-packed, bittersweet and hard-hitting track right here:
Motorcycle Shayaries Facebook Page: https://www.facebook.com/ritansh666