Kinga Rhymes just released his new song alongside Parasite and Sherkhan and it is a Testosterone surge right there. We Don't Stop is a tribute to the the human characteristic of never giving up.
Kinga is a part of Mumbais First hip-hop crew, 'Mumbais Finest' but is also invested in several other musical undertakings. He is a phenomenal lyricist but is also turning into a killer producer. He has produced the track alongside InStine and Crazy Vibe.
I caught up with the homie and this is how it went :
Q1.What is up with Kinga Rhymes ?
A1. So i have got done with a lot songs i had been working on with various artist like the might Last Ride home , The Versatile Bluesanova The young and talented R.p.f , The hit maker Crazy Vibe & Singer /Producer Safi trip .All songs are a bit abstract And experimental .The latest one Can be classified as Djent- Rap -post rock , I've been in a musical journey and now i am at a halt trying to release these gems i have found in this process .
Q2. What is the new song about ?
A2. The song is about Being at it Full power , No matter what .I was in goa the last year and that's all what i remember since then it got in my head and i had to vent it out. Parasite and Sherkhan we always talking about a vibe like we don't stop so we got the theme together and decided that we will keep this song about being full of energy no matter what .The beat is a joint effort by InStine & crazy vibe on co production of the beat .The last outdo is what we wanted to get the goa vibe in it .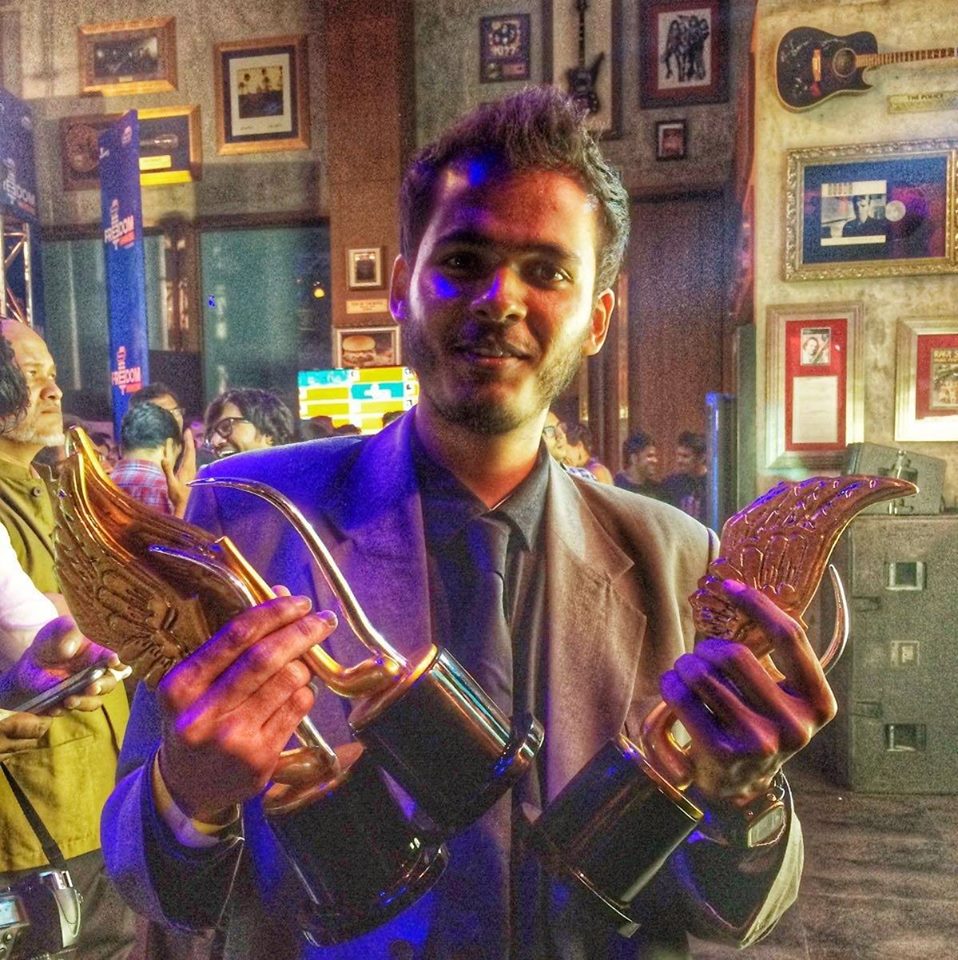 Q3. Tell us a little about Sahir ?
A3. So this my new project you can say where i am fusing Future Bass and Pop with Indian or poppy type of vocals .This is my version a an Urban Indie bass Pop hahaha , this something no one thought i can do but i am a musician with various and different taste so here i am making something does not involve anything related to rap , there are hip hop influences but no rap as such but there might be features though .Also here i am playing the keys and guitar here and there but no hardcore riffs happening here .
Q4. Can we expect a solo album or a mixtape soon enough ?
A4. I say expect the unexpected !
Q5. What do you wanna say to you fans and followers ?
A5. All i'd say is prepare to be stormed with new music every 2 weeks , thanks for all the support .Peace and love .