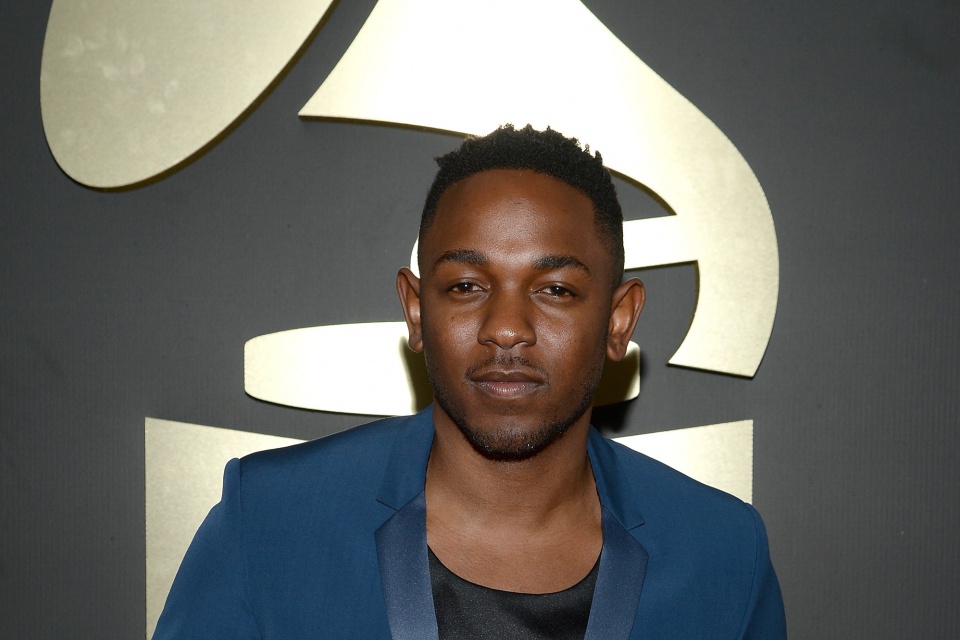 The artist began his performance leading out a group of African-American men in chains and ended with a backdrop of Africa reading "Compton" in the center.
Kendrick Lamar sent a powerful message to viewers of the Grammy Awards on Monday night with a provocative performance of "The Blacker the Berry."
Watch Kendrick Lamar's Powerful Grammys performance !

Posted by The Cypher Effect on Monday, February 15, 2016
He approached the stage chained to a group of African-American men dressed as inmates while backed by a jazz band who performed in on-stage jail cells. Lamar and the men later broke free of the chains and joined African dancers and drummers as his set transitioned from glowing in the dark to a blazing firepit that lit up the center of the stage for Lamar to perform "Alright." He ended his performance with a backdrop showing an illuminated map of Africa with the word "Compton" in the center, making a statement about his hometown in Los Angeles.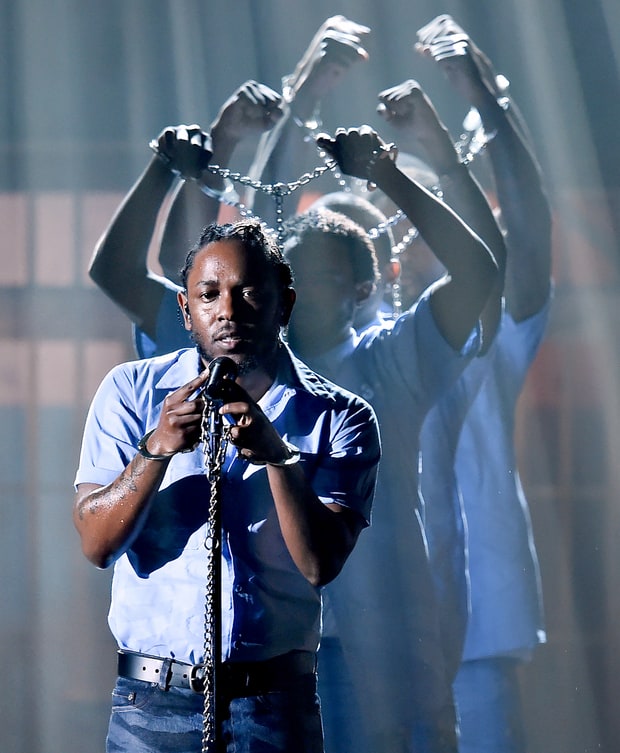 Kendrick performed his song "Alright" in front of a giant pyre surrounded by dancers in what instantly became one of the evening's most electrifying performances. Lamar's set was full of references to the national conversation around police brutality and the Black Lives Matter movement: the rapper took the stage with what appeared to be a bruise painted around his left eye, and he performed his song "The Black the Berry" with chains on his hands in a set designed to look like a prison.
Both songs were from Lamar's To Pimp a Butterfly, which won Best Rap Album earlier in the evening (along with four other awards) and was named one of TIME's best albums of 2015 last year. "Alright," in particular, has become a rallying cry and theme song for Black Lives Matter protesters.
Lamar has a total of 11 Grammy nominations and already is a winner on the night for best rap album (To Pimp a Butterfly), best rap performance and best rap song for "Alright" and best rap/sung collaboration for "These Walls."
LL Cool J hosted the 58th annual Grammy Awards, broadcast live on CBS from L.A.'s Staples Center.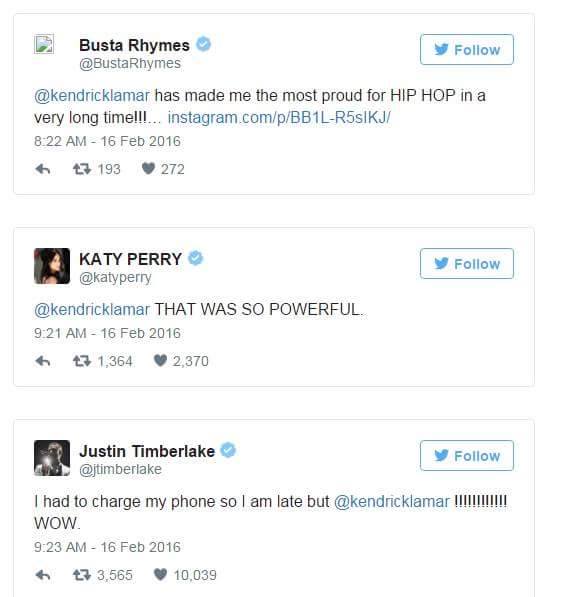 Special gratitude to Time, The Cypher Effect, & other agencies for their contribution to this article.