Kendrick Lamar steps into the limelight to show off his latest collaboration with Reebok Classic. Compared to the original this new sneaker has deconstructed look with a longitudinal seam that runs the length of each sneaker.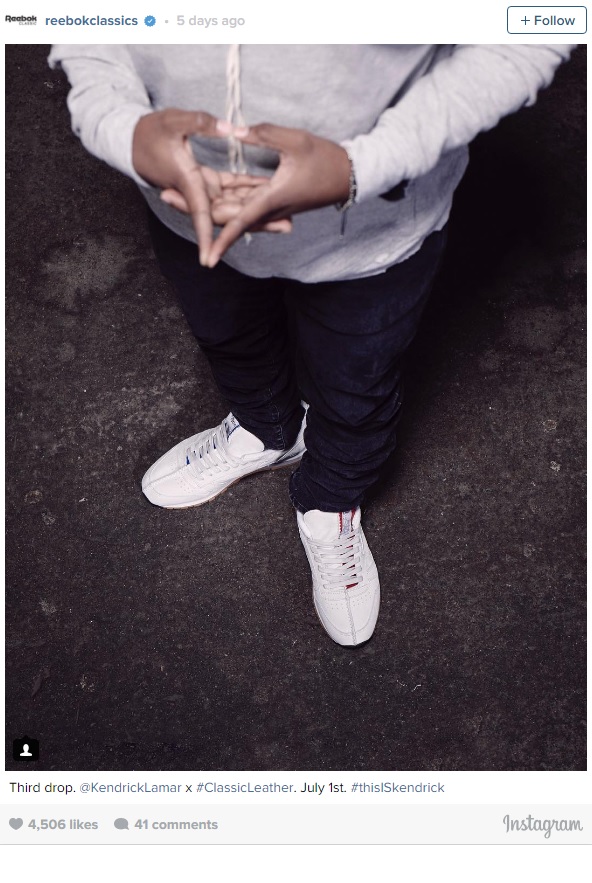 This is done in collaboration with Garbstore's Ian Paley, gang neutrality and unity continue to be the collaboration's dominant theme, with red and blue, representing the bloods and crips respectively. According to the press release, the metaphor extends further and also represents the difficult crossroads Lamar has had to face in his life, in addition to the struggle between fame and the responsibility of using his artistry to make a difference within the cultural atmosphere for the present day, and in his hometown of Compton.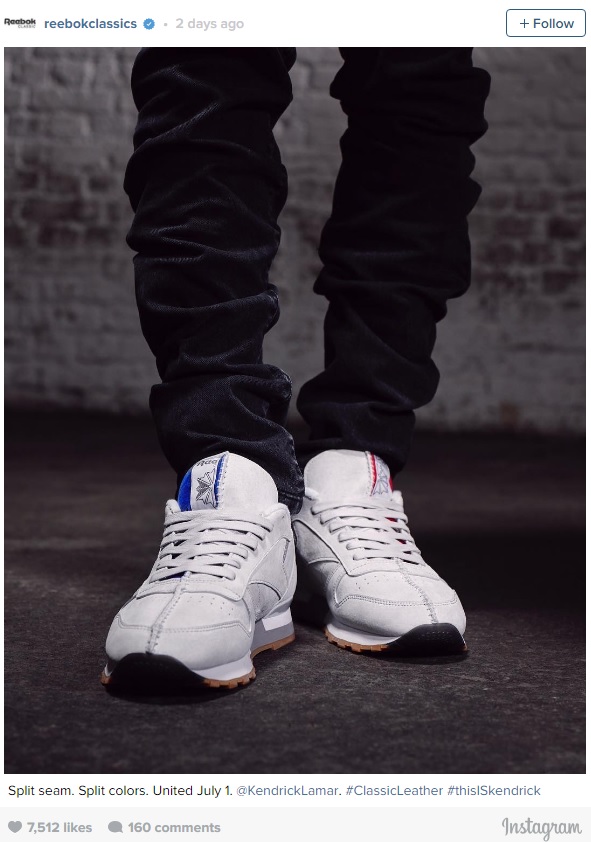 Look for the Reebok x Kendrick Lamar Classic Leather to be available online and at select retailers starting Friday, July 1 for $109.99 USD.