We all remember that fan who stopped and freestyles for Kanye West outside of a Big Sean concert, his name is Cameron Grey who is now preparing to release his first project, Cocaine Ferrari. The album is to be produced by Yeezus himself.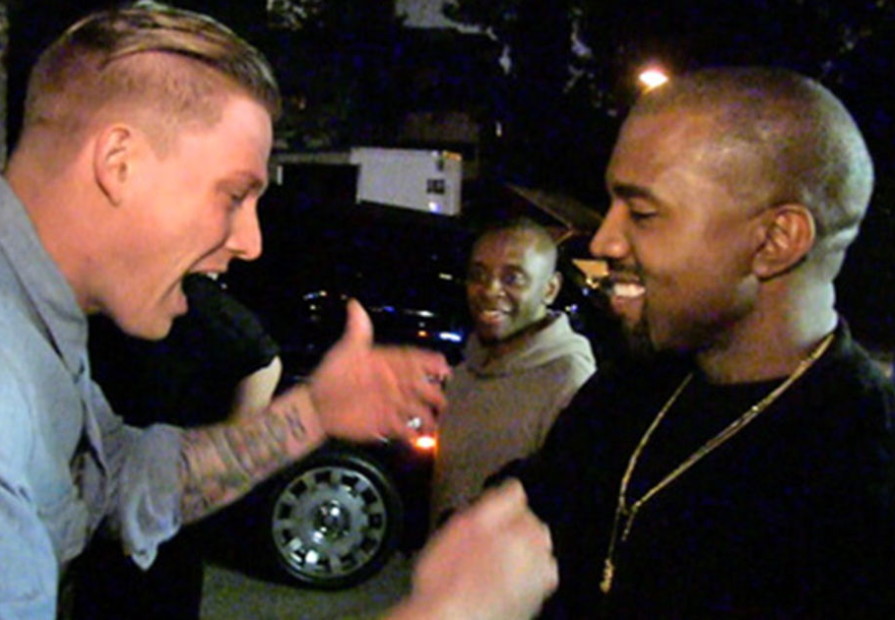 After doing an on-the-spot freestyle and written verse for the G.O.O.D. Music boss, while Justin Bieber kept asking for more bars, Grey pleaded with Kanye to give him a chance. Kanye West initially curved the aspiring MC until he told Cameron to freestyle in front of the cameras for him and stood up to the chance.
"Young Cam standing in front of Kanye / I wish you would give me a deal / I swear I need it / I swear my whole life this shit I been dreaming / I swear to God I feel it," the Ohio native spit.
"Are you open to start off as, like, an assistant ?" West asked Grey after his impromptu performance.
"I'm down to start anything," Cam responded back.
After the chance encounter, Kanye summoned a meeting with Grey where the "Saint Pablo" rapper hooked him up with his 4x Grammy-winning producer, Anthony Kilhoffer. Ironically, Big Sean got his start in a similar fashion when he ran up to his local Detroit radio station with hopes of possibly rapping for Kanye and getting a record deal with G.O.O.D. Music. The Chicago native originally declined to hear Sean spit as well, but after some more pleading, he got his chance and West signed him.
Grey is slated to release his debut project Cocaine Ferrari coupled with a 360-degree virtual reality music experience any day now.
Check out his chanced encounter with Kanye West.