KKG (Kala Kurta Gang) OG's from Mohali City are back with a killer track 'Game Over'. Kala Kurta Gang consists of Rob C, Sady Immortal, Velly & Sikander Kahlon. Track title signifies the meaning of it and if you listen to the verse's carefully you will know why. Rob C & Sady Immortal both killed their verse's on this beat.
Sikander Kahlon who is now signed with DnH Artists (Manj Musik) recently released some dope remixes like 'Pasina' 'All The Way Up (Remix)' & 'Punjab Rahu Udd Da' which was his take on Punjab's drug and political issues.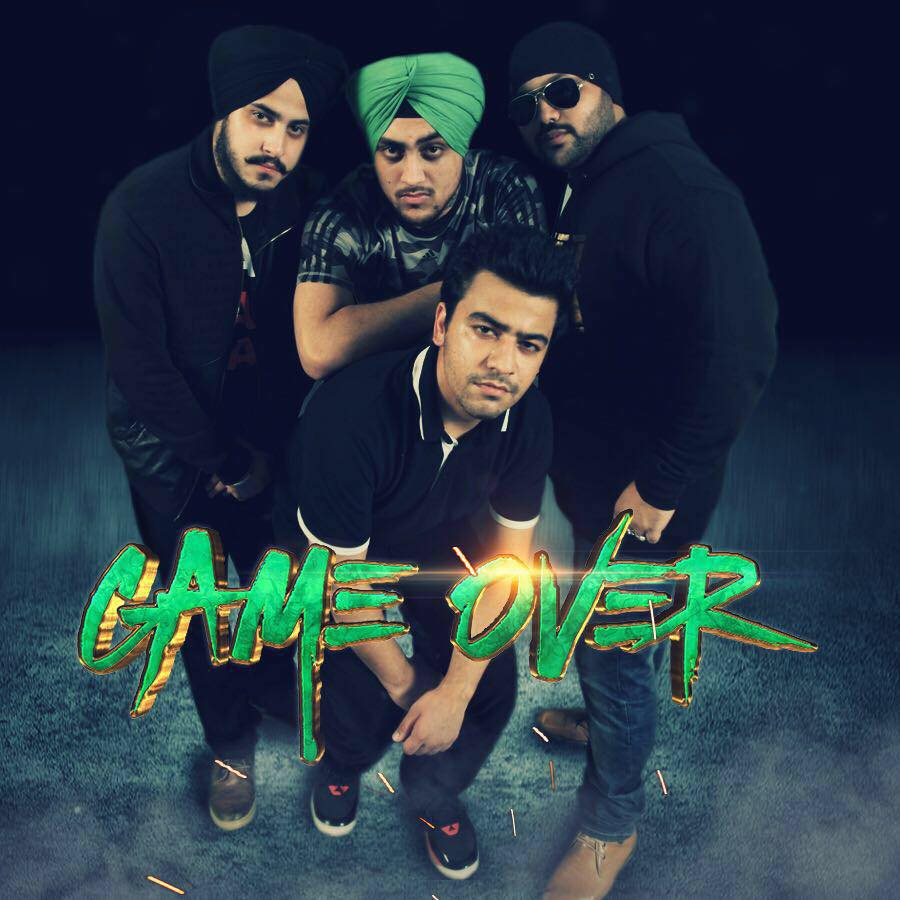 Sady dropped some heavy punchlines like "Mein Han Movie Tu Cameo, Teri Girl Nu Kava Kaisi Ho? Fer Vajava Ohnu Roz Jive Casio" and Rob C was no less when it comes to punchlines "Satya mera vachan, ohda amitabh bachchan Whack rappers karaan kill, mera score ab tak chappan", "flex karan ton baad tainu laani paendi "moov". For the first time we heard Velly (VR Creative) rapping in the crew, earlier he used to shoot video's for KKG, Velly did an amazing job when it comes to delivering bars and he will improve in the coming time.
Game Over is a Punjab refix version of the original song by 'Tinchy Stryder' featuring 6 other artists 'Giggs, Professor Green, Tinie Tempah, Devlin, Example & Chipmunk'. We would recommend you to check out this Punjabi Edition of the original song 'Game Over'.
VR Creative did an amazing job with the video, and the audio was re-produced by Sound Shikari (Lord Of The Beats).
Lak Hilaade is another song which is going to be released in a day or two in which Sikander Kahlon and Raftaar wrote lyrics for Manj Musik. The beautiful Amy Jackson 'Singh Is Bliing' fame Model/Actress starring in the song will take your breath away.
Till then check out Kala Kurta Gang's Game Over on Youtube below and drop your feedback.