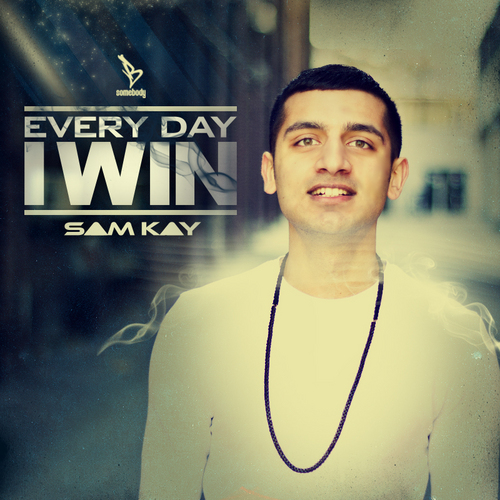 Oh gosh! He's back, he's back, Sam Kay is back again…
Music isn't  just music; music is sound, music is a message and music is a journey, taking us all from one place to another no matter what musical context we're coming from. And this is exactly what Sam Kay is telling us in his latest release, available as a free download right now.
Journey features the vocals of smooth R'n'B singer vocalist Arjun, who ahem, has set a lot of young ladies hearts alight recently, especially with his Kolaveri Di remix reaching almost 7 million hits on YouTube at present. But back to the main man Sam (who has his own following of female fans too but that's a separate issue).
Sam Kay is a grafter and that's what we love to see here at DesiHiphop, once again delivering with this brand new track. Journey has quite a relaxing, fresh feel to its sound and Sam's rapping alongside Arjun's vocals makes for an impressive collaboration. The video is refreshingly relaxing too as we follow Sam Kay and a young lady photographer he stumbles across, in and around a forest; clearly looking for something, but we don't know what. This speaks volumes as on a deeper level this describes life itself for most of us. It's also great to see a rap video without guns, cars, excessive gold bling and semi-clad ladies too, so big up.
Building up to his brand new EP releasing as free download on 4th June, Journey is definitely building a buzz of excitement, especially among bloggers and across the online social networking circuits. Press play and go along on the journey Sam Kay is inviting you to join him on… Oh and don't forget to B Somebody when the new EP Everyday I Win releases on 4th June. See what we did there? Oh gosh.
Written by Sabah Ismail