LeBron James and the Cleveland Cavaliers made history on June 19. They became the first team to win the NBA Finals coming back from 3-1 down after game 4. Steph Curry and the Golden State Warriors won a record breaking 73 games this season. LeBron gave the Cavaliers their first championship in franchise history.
@HipHopFactsOnly finna tweet Lebron kept listening to "A Star is Born" by Jay-Z to keep him motivated for the Finals pic.twitter.com/0J1LOLqml6

— Nijal D (@NijalD) June 20, 2016
ESPN's Scott Van Pelt spoke to media after the game, LeBron was inspired by Jay Z's A Star Is Born featuring J. Cole off of 2009's. The song pumped him with loads of energy.  He practiced hard for the game.  Jay Z has inspired many great personalities. It feels great when a pro-sports player gives Jay-Z credits for winning the game.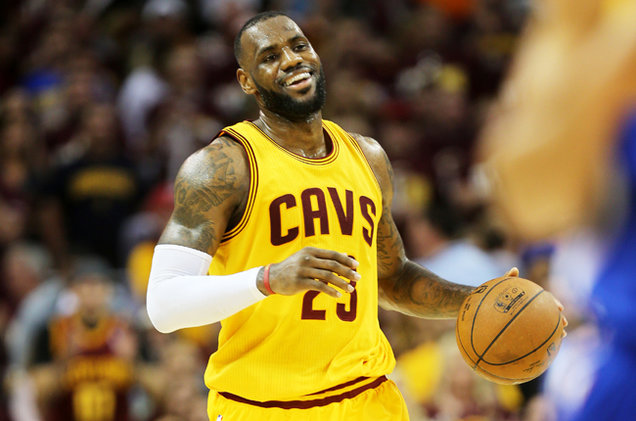 For the known ones, "A Star Is Born" is Jay Z's style of narrating the competition. He gives shout-out to the star rappers, as he has seen rise to stardom including 50 Cent, Eminem, and DMX. The hook energetic hook goes like "Everyday a star is born" with the subtext cited as rappers come and go. They have accomplished many great things, and above all, Jay remained on top. Similarly, throughout 13-year career of LeBron, many NBA players have witnessed stardom. Just like the most notably two-time winner MVP Steph Curry. By defeating the Warriors, LeBron brought the championship feeling to his hometown state. He also claimed his dominance over wannabe competitors. Everyday stars are born, but everyone is not LeBron.
Earlier, James made reference to Jay-Z songs. He answered a question of facing the competitors by quoting the "Streets Is Watching" line "If I shoot you, I'm brainless. But if you shoot me, you're famous."  Moreover, Hov draws repeated allusions between himself and Michael Jordan. There's no denying a king-ship between competitors and James, who clearly admire Jay Z as inspiration.
Hear Jay-Z's "A Star Is Born" and feel the vibes of enthusiasm. It's assured this song will make you pull your socks up. Experience the adrenalin rush!