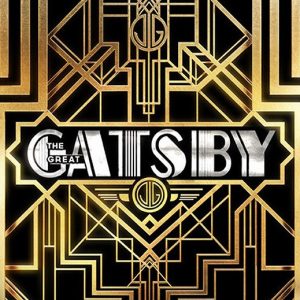 Jay-Z has teamed up with writer/producer/director Baz Luhrmann to create the soundtrack to the upcoming movie "The Great Gatsby". The soundtrack will also feature contributions from Beyonce, Andre3000, Will.I.Am. Fergie, Q-Tip, Lana Del Ray and more. I also included the trailer which previews Beyonce and Andre 3000′s Amy Winehouse cover 'Back To Black'. The soundtrack drops May 7th and the movie will be released on May 10th. Here is what Jay-Z had to say.
The Great Gatsby is that classic American story of one's introduction to extravagance, decadence, and illusion. It's ripe for experimentation and ready to be interpreted with a modern twist. The imagination Baz brought to Moulin Rouge! made it a masterpiece, and Romeo + Juliet's score wasn't just in the background; the music became a character. This film's vision and direction has all the makings of an epic experience.
Check out the tracklist and trailer below.
1. 100$ Bill – Jay-Z
2. Back To Black – Beyoncé & André 3000
3. Bang Bang – will.i.am
4. A Little Party Never Killed Nobody (All We Got) – Fergie & Q Tip & GoonRock
5. Young And Beautiful – Lana Del Rey
6. Love Is The Drug – Bryan Ferry with The Bryan Ferry Orchestra
7. Over The Love – Florence & The Machine
8. Where The Wind Blows – Coco O. of Quadron
9. Crazy in Love – Emeli Sandé and The Bryan Ferry Orchestra
10. Together – The xx
11. Hearts A Mess – Gotye
12. Love Is Blindness – Jack White
13. Into the Past – Nero
14. Kill and Run – Sia