Jay Whalley, from the UK,  decided to have a bit of fun while booking in an online return, and the e-commerce giant ASOS was happy to play along with the joke.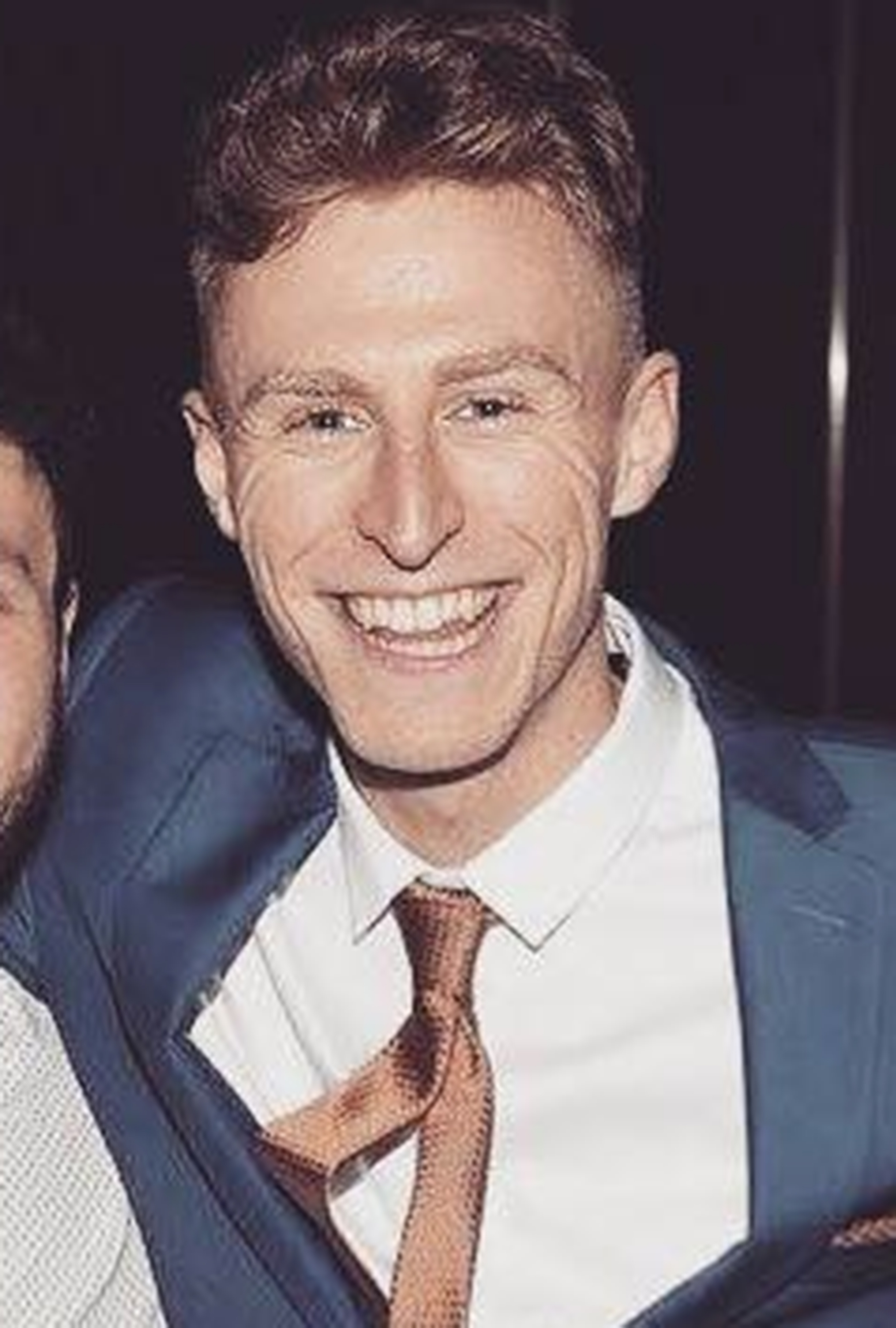 Having to return something you've purchased online isn't always easy, unless you're this guy. Jay Whalley, from Preston, wanted to exchange a blazer he'd purchased from the online retailer. He came up with an innovative way to make sending something back to ASOS a bit more fun.
Even though he'd filled out a form and asking for a different size, he decided to write to the company to find out what was going on. This was no ordinary complaint though, as Jay morphed in to Eminem and Dido track Stan.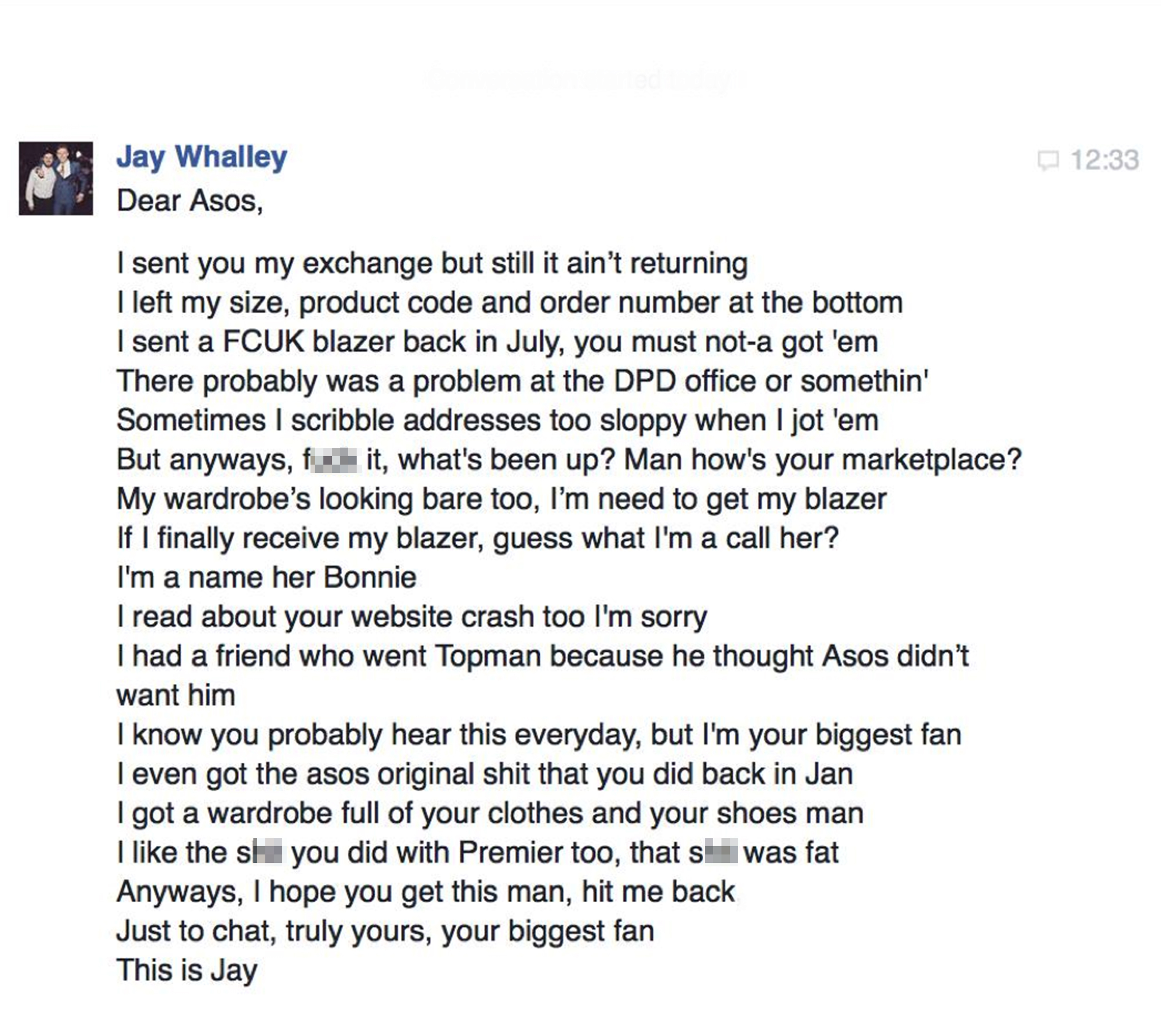 "I sent you my exchange but still it ain't returning," he wrote.
"I left my size, product code and order number at the bottom.
"I sent a FCUK blacker back in July, you must not-a got'em.
"There probably was a problem at the DPD office of somethin'."
ASOS knew exactly how to deal with the clever complaint, responding in hilarious Way. Even better was to come courtesy of ASOS Rianna.
She took theme and ran with it, replying using her own rap.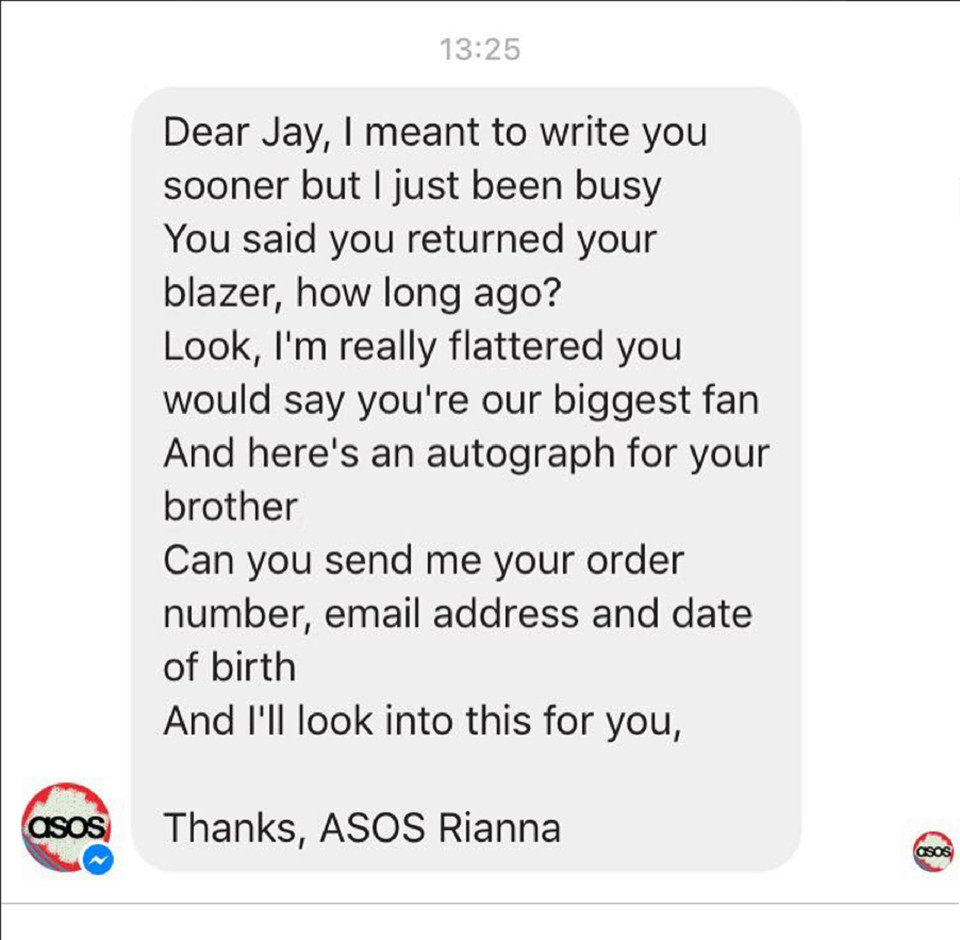 "Yo Jay, what's happenin?" she wrote.
"Soz to hear you haven't received your return
"Hope it's not giving you heartburn
"If you pop us a PM
"We'll get to the bottom of this mayhem."
Jay was clearly tickled by the response and shared it on the ASOS Facebook page. People flocked to like and comment on it, with many claiming it was the funniest thing they'd seen all day.