Days after the release of their debut album, Jalali Set just shared another single with us from Level 13.
This particular track – Ek Er Maal – is quite an entertaining track with 4 emcees going hard on the beat, switching up flows, and really making the beat their b!tch. The four emcees include MC Mugz & Shafayat from Jalali Set, and features Nizam Rabby and Pollob Vai.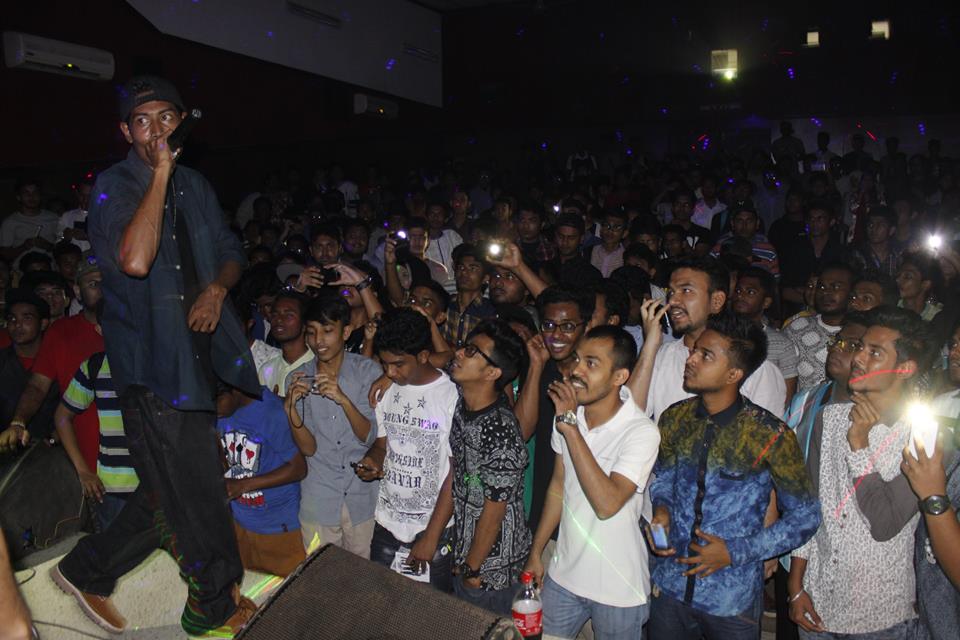 The first 2 verses were from Jalali Set members – MC Mugz & Shafayat. Mugz entered the track with his old school, classic flow and took the listeners on a ride. Shafayat followed Mugz into the track and his energy out-shined everyone else right from the start. With Shafayat's unique delivery and flow, the track only begins to take shape before Nizam Rabby & Pollob Vai gets the job done with their verbal artillery.
Nizam Rabby has been impressive right from the start. One of his first videos that ended up on DesiHipHop was the RBM Cypher where he killed it with a unique flow that you never hear in South Asia. For this track – Ek er Maal – Nizam Rabby did the same sort of damage and ripped up the track with an intense flow that will capture everyone's attention.
Much like Nizam Rabby, Pollob Vai is another fast rapper with a very unique flow. His single, Speedster, showed the DesiHipHop community what he's really capable of. In Ek er Maal, Pollob Vai showed up with a loaded weapon and let it rip!