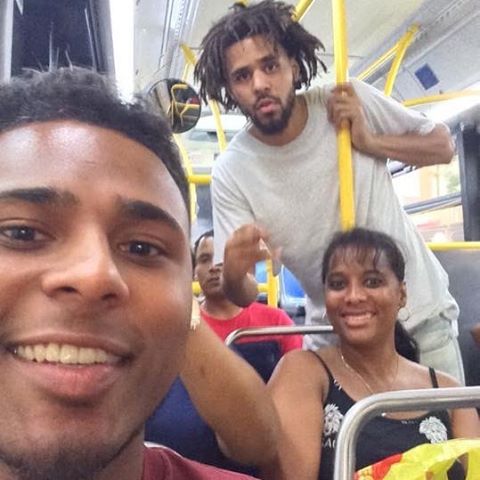 The North Carolina based rapper J. Cole is known to be humble and his humility reached new heights when he was spotted travelling in a bus. That is something really unexpected from someone who was a part of a sold-out stadium tour last year, and is less than 2 years removed from a platinum-selling album. Cole is the first rapper to go platinum with no features in a quarter-century.
The truth is, Cole is blue collar. He performed a sold-out Madison Square Garden concert and appeared in an HBO special in a black t-shirt and sweats, and he quit maintaining his clean-cut hairstyle in favor of a barely controllable, twisted mane. That said, the following should come as a surprise to no one: J. Cole rides the city bus.
One might call this even an attention seeking stunt because if J. Cole was really using the bus on a daily basis there would have been plenty more such photos all over the internet, ain't that an argument waiting to be happening right there ?
Here is a photo of him in the bus posted on Instagram, the rapper can be seen posing without any paparazzi or security. Way to go Cole.