By: YourDamSelf
YourDamSelf are looking forward to a busy 2012 and they keep DesiHipHop.com readers in the loop with this interview with Asian Dub Foundation. Get in the know here.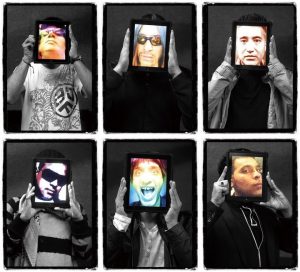 DHH: How has the foundation been doing this year; where have you been touring?
ADF: It's been crazy this year! We have been touring in Japan, Reunion Island, France, Belgium, Italy, Portugal, Azores Greece and the list continues.
DHH: Any plans for releasing new tracks?
ADF: Have started new tracks but it's early stages with them.
DHH: You performed in India last year, how was that?
ADF: India was mental!! Pune's NH7 Festival was amazing! It was the band's first time playing in India. Now we can't wait to go back.
DHH: Lets go back to the 90's, you were among one of the first Desi Urban Bands that was pushing their music along with names like Apache Indian and Living in Sin, what changes have you seen in the industry in how Desi acts carry themselves?
ADF: All I can say is Desi acts need to be themselves rather than trying to be or sound like another act, not mentioning any names.
DHH: What are your favorite Urban Desi songs?
ADF: Don't have any; listen to Lowkey and Akala.
DHH: What's Asian Dub Foundation's future plan and what should we be looking out for?
ADF: To continue touring, making music and spread our message to the world, look out for the next album!
DHH: Do you have any advice to young acts who want a career in music?
ADF: Be yourself!! Believe in yourself. It's all about your attitude towards people that makes all the difference!