The excitement that surrounds any kind of competition is infectious, especially when it's a dance battle. Be it a movie or a televised dance off, it's never too much and never over the top. So the news of dance crews in India preparing and trying to win that one spot to compete for a full blown hip hop dance battle in Malaysia is no small thing.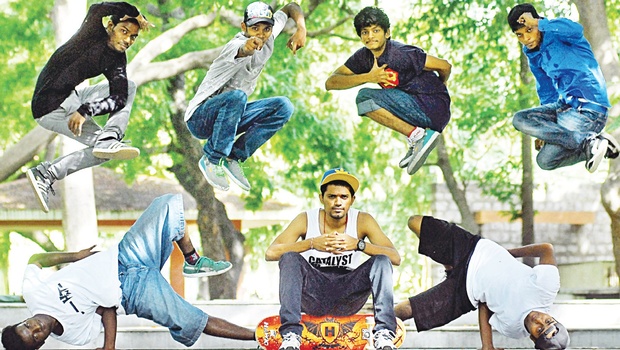 Dance crews from all the cities will head to Chennai next month where the battle will ensue with one winner who will fly to Malaysia to represent India. Phani Kumar, who runs the dance academy called Catalyst is organizing the desi leg of the competition and confirms that there are dance crews from all over India who are trying to win that spot and are entering the three minute audition.
There are dancers from Bengaluru, Mumbai and Kolkata who are all trying to secure a spot and this is not just dancing but hardcore hip hop styles which require specific training and a passion that overcomes the pressure of performing and getting through the audition.
The Asian Battleground that will be held in Malaysia has participation from countries including China and Japan, among many others. Dance instructor and organizer Phani has enough experience with this kind of competitions. He has in the past been involved with Battle Of the Year (Boty) which took dancers to Thailand and France. Phani teaches hip hop to school students and stresses on "age no bar".
Asian Battleground 2015 –
There are apparently over 100 dance crews just in Mumbai and the numbers are more in metros than in smaller cities but the competition is tough and there are many hip hop crews competing in battles each month with budding careers. Asian Battleground however is a big one as it showcases talent internationally. The Indian leg of the competition will take place on August 30th in Chennai and the finals will be held in Malaysia on October 6th and 8th.