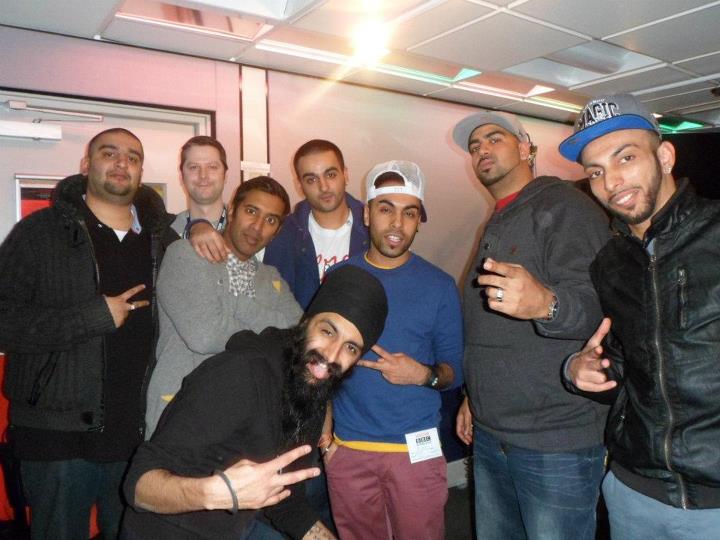 Only a few nights ago they were in the studio together and here we have the finished product of both sides of the pond coming together: when Toronto met Luton Town and Raxstar met Humble the Poet.
I AM was premiered by BBC Radio 1's Nihal on Wednesday 18th April and is now available to 'Listen Back' to. Produced by TaZzZ, who is establishing himself as an exciting fusionary beatmaker, it can only be described as lyrical magic, bringing together two of the most talked about Desi Hiphop artists from opposite sides of the pond in a fascinating way.
As Raxstar says in the track itself, "We write poetry, you'll never hear no gun talk" and it's true, I AM is a beautiful piece of poetry, delivered with class by both artists and is still truly hiphop at the same time. Big up to TaZzZ on the beat too, for creating a flawless blanket of a multi-fusion of sounds: the perfect base for this awesome collaboration.
Let's hope this isn't the first and last of collabs between the two, as there is something really exciting going on here. Check I AM out while it's still available to listen back to online from 1 hour 7 minutes, and let us know what you think!
Written by Sabah Ismail