HOT! Sunny Leone in Paani Wala Dance with Ikka

Sunny did it again! Adult film star Sunny Leone is back with all new sexy and sizzling moves to scorch this summer more in her new latest song 'Paani Wala Dance' form the upcoming movie ''. Before this, Sunny Leone did her first item number 'Laila' in the movie 'Shootout At Wadala', that was quite successful track. And then her last item number was 'Desi look'. It was composed by Meet Bros, which is now a popular item number among the young audiences.
'Paani Wala Dance' is composed by Ikka, Arko & Intense. Vocals by Ikka, Shraddha Pandit & Arko. And the lyrics by Ikka & Arko. It has the smooth blend of lyrics from some of the past movies – 'Chhai Chappa Chhai' from 'Hu Tu Tu' and 'Samandar Me Nahaake' from 'Pukar', which perfectly suits the adult theme of the movie.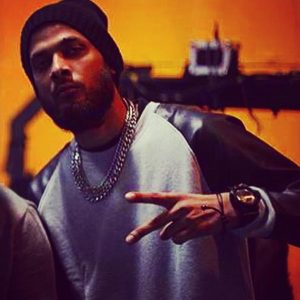 Ikka is well known Punjabi/Hindi rap artist, who also rapped in the songs like 'This Singh Is So Stylish', 'Workout', and many more. Ikka has a unique flow of rap, which belongs to him only. That differentiates him from the other artist in the music industry. In this song, he showed his some of the best rapping skills and as well as quality music composition. But when the song released, it comes out as a cold response for the whole music team. Due to the IPL season, not everyone noticed the song in starting. But till evening, people responded about it. And very large number of audience liked the song. This song paroves to a chartbuster track among the audience.
At last! By performing on the tune set by Ikka, Sunny Leone surely going to raise the mercury level with this Hot and Wet track in this summer. Throughout the song, Sunny Leone shows her sizzling moves in style. This sizzling number was choreographed by Vishnu Deva and was shot in Goa at Sunset Ashram.
Credits for this Article – Deepak Kumar Facebook