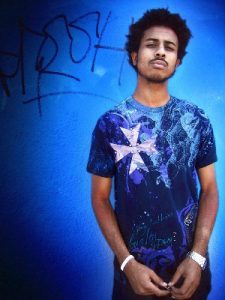 Recording artist Blu, legendary Los Angeles rapper Yo-Yo, performer Thurz, and Hip-Hop duo Hoodini & King! are among those headlining the showcase portion of California State University, Northridge's first annual academic Hip-Hop conference which takes place November 18 and 19 at the university.
The conference, L.A. Hip-Hop: Beyond Gangsta Rap, which is being organized by Cal State Northridge's Hip Hop Think Tank in the Department of Pan African Studies, will include a film competition and screening on Friday, November 18, followed by a day-long event filled with panel discussions and the showcase. It is all taking place in CSUN's University Student Union on the east side of the campus located at 18111 Nordhoff St. in Northridge.
Check out the Facebook Event page here .