Yo Yo Honey Singh,who is continuously making headlines from Being paid INR 70 lacs for a single song to going International with stars like Rihanna, Chrish Brown and Jennifer Lopez.
Recently Honey Singh was seen on India's leading News Channel Zee News with Channel's Editor Sudhir Chawdhary for a Long One Hour Interview, which was dedicated to Honey Singh and his Stardom.
Now making another headline Honey Singh to go live on India's #1 Hindi News Channel Ajj Tak's initiative "Ajenda Ajj Tak" powered by Google India with other eminent personalities like Sonu Nigam, Gulam Ali and Pankaj Udaas.
Honey Singh is scheduled to be on the stage from 5:00 to 5:30 pm on 5-Dec-2103.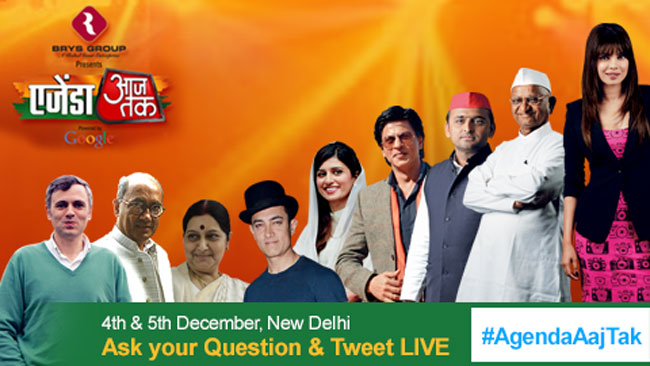 Last month Honey Singh Released Blue Eyes on Youtube and broke all the previous records of YouTube views for his videos. Blue Eyes crossed 1 crore views in few days. Now the number stands at 12,642,980 and still growing.
Listen to Blue Eyes Here!
[youtube id="NbyHNASFi6U" width="600″ height="350″]
Yesterday another news appeared in which Honey Singh's Two Bollywood Songs were declared Most Searched Songs of The Year by Microsoft's Search Engine Bing.
Agenda Ajj Tak is a show comprising bollywood stars, Politicians from Indian and Pakistan, Comedians, Singers and Social Workers and will debate, discuss and ideate with the newsmakers of the country.
Shahrukh Khan, Amir Khan, Arshad Warsi and Priyanka Chopra are scheduled to be on the show.