Rappers are a lot of things to a lot of people— artists, storytellers, gangsters – can they be Role Models?
Roles Models are Heroes, what you want your kids to aspire to be when they grow up. Fire Fighters, Armed Forces, Doctors, Scientists, but what about RAPPERS? Rappers are a lot of things to a lot of people— artists, entertainers, gangsters, storytellers – but could a rapper be a Role Model? Most rappers weren't born with silver spoons in their mouth, life wasn't easy growing up. They've had to persevere and overcome hardships to get to where they've gotten to today. They've shown that with a little luck and a lot of hard work, anything is possible.
It was the Courage, the Confidence and Energy of these artists that attracted me to HipHop music
When N.W.A (Niggas With Attitude) came out with their song "Fuck Tha Police" in 1988, I was 10 years old and had recently moved to the United States. One day my mom came home early from work and caught me listening to the song. She immediately took the cassette and threw it away, "Is this why we came to America, so you can listen to garbage like this?!" I was grounded for a week and the instant I was let back out of the house, I went to the music store and bought another one with money my grandma gave me. This time I was sure to make copies and hide them around the house just incase this incident recurred – and oh boy it did – I couldn't get enough of HipHop. So it of course begs the question, was N.W.A a bad influence on me or were they Role Models for me? I think the latter. You see, it was NOT the bad words that I picked up on or the hatred against the police I picked up on. It was the Courage, the Confidence, the Energy that these artists had to actually stand up for themselves. It was the way they made me feel listening to their music. My childhood wasn't easy being the only Desi kid in class with a fucked up name who didn't speak English. HipHop & N.W.A specifically empowered me to persevere, throw two middle fingers in the air and keep going. I grew up rapping but also went to college and got two degrees, got married and have two kids, study Vedant & speak Sanskrit…but I've never stopped rapping. So for me, N.W.A were ROLE MODELS because I was able to filter out all the foul language, negative messaging and keep the positive ones.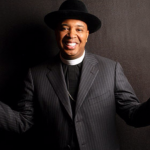 Lets take a look at other artists from the past who can now be considered role models. RevRun or Joseph Ward Simmons, known by the stage name DJ Run, is one of the founding members of the influential hip hop group Run–D.M.C.. He is also a practicing minister, known as Reverend Run.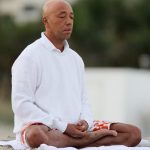 Russell Wendell Simmons is an American business magnate. He cofounded the hip-hop music label Def Jam and created the clothing fashion lines Phat Farm, Argyleculture, and American Classics. He is also a hard core supporter of holistic living, spirituality & Yoga. And lets not forget our women, "Queen Latifah" a hip-hop artist who set the path for other women artists to have a voice in rap music even though it's a male-dominated line of business. Latifah started off a beat boxer, but made her mark in music with lyrics raising the importance of self-worth, respect, awareness of violence in the streets with songs like: "Ladies First" Grammy Award-winning record, "U.N.I.T.Y."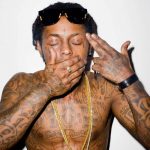 But what about the current generation of rappers, can we consider any one of them true "Role Models"? We glorify their work and their life, but what impact does it have on our society and youth? Soulja Boy, for example, was caught on camera a couple of weeks ago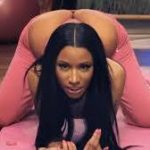 in the same hotel room as infamous hip-hop groupie Kat Stacks and a pile of white powder that looked an awful lot like cocaine. T.I., who proclaimed himself reformed after serving a one-year sentence on gun charges last year, was recently busted for possession of Ecstasy after police pulled him over in Los Angeles. And the self-proclaimed "Best Rapper Alive" Lil Wayne, well lets stop there, enough said. Ok fine lets call out a few more: Bobby Shmurda, Meek Mill, Nicki Minaj, Drake, Big Sean, 2 Chainz, A$AP Rocky.
To sum up everything they rap about in just a few words: Themselves, Big Booty, Money & Weed
Is this a situation where a few bad apples are spoiling the whole bunch—or do rappers really make bad role models for kids? The truth is, it's a little of both. Rappers—or successful rappers, at least—are edgy and do things to get people to notice them. So, by nature, that's going to include things that aren't necessarily the right things for kids to hear or see. At the same time, these same rappers are showing kids you can be successful and make something out of yourself, regardless of where you grow up and what you have (or don't have) while you're doing it. Parents have to remember that no matter how good or bad they may be, rappers are going to be considered role models moving forward. As rap music continues to soar to new heights in South Asia, rappers are going to become even more relevant and more kids are going to turn to them for help shaping themselves. It's inevitable.
On that note, here's what prompted this entire article. Raftaar recently posted on Facebook about his upcoming video with a bunch of models. Although there is no audio to this short clip, it sparked a lot of emotion, enough to write an article about it. Now don't get it twisted, Raftaar is a dope artist, he has become something from nothing. He is self-made and started out with very humble beginnings…which is the reason that this short video clip with no audio aroused so much emotion. He has set my expectations really high from past releases like "Stand Up" and "Allah Veh", which is partly the reason for inspiring this article.
Very empowering video by Raftaar, STAND UP
Check out this clip from his upcoming video with a bunch of scantily dressed foreign women wiggling around him like hungry little snake babies.
Shot from the next video. Sorry I can't reveal the audio but had to share the look coz I love you all. Thank you for listening to my music and helping me grow. Shukriyaa.#raa #raftaar #videoshoot #look #indopak #collaboration #models #blessed #positive

Posted by Raftaar on Thursday, August 20, 2015
Anyways, we're sure it's gonna be a great video and track RAFTAAR, sorry to make it an example, but I just finished watching "STRAIGHT OUTTA COMPTON" and am all heated up about HipHop right now. You got a lot of kids looking up to you and I'm sure you're gonna point them right direction.
All the aspiring artists out there, the next time you go writing a song or making a video, ask yourself a few questions:
– Is this something my mom would like?
– Will this help bring change to society?
– Is this what HipHop is about?
– Is this how I want to portray myself to my children?
We know you got more shit to talk about than PESA, NASHA & PYAR (no pun intended Bohemia, you know I love you).
Peace Bitches I'm Out!