Saurab Sikdar aka Sikdar raps about humans, poverty and the struggle that is life. His words have resonated with many and his belief in changing for the good is strong and steady. Sikdar is making Assam proud in his own way, he dabbles in rap and melody intertwining meaningful lyrics with musical sensibilities that are often missing in a genre like hip-hop.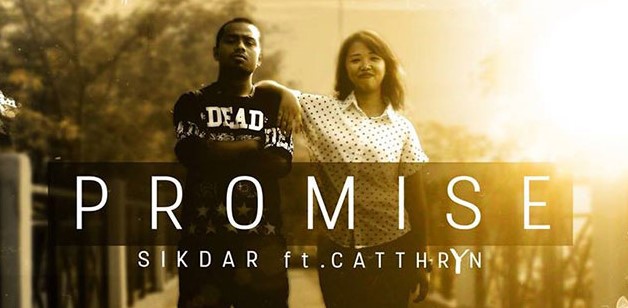 His latest offering Promise that features singer Catthryn is subtly aggressive and fiercely emotional. He believes that this style of rapping which is more laid back but hard hitting with a touch of melody may not be as popular as rappers who talk about drugs and women but in time it will catch up because of the soul it contains.
Sikdar, who grew up on a hip-hop diet of Eminem, Tupac Shakur, The Notorious B.I.G and Public Enemy to name a few calls his style conscious hip-hop as it brings up socio-political issues, environmental problems, human trafficking and more. Promise is his second music video and features Catherine aka Catthryn from Imphal, Manipur. The song has been dedicated to their friends and families as the inspiration for it came from their daily lives.
Sikdar's discography includes a music video called One Last Try from Rocky Glock's mixtape called Young Thrilled Desi which is out on Youtube. He's also working on a project called Rain in Sahara with musicians Lain Heringman and Rocky Glock. The music is a fusion of Indian and western classical, electronic and rock mixed with hip hop.