She has tons of gumption, a signature style that she used to create a niche for herself in the music business and just like her name suggests, she is pretty hardcore. Singer-rapper Hard Kaur had every party in town swaying to her number Ek Glassy, back in the day when it came out. She has also sung other hit songs including Char Baj Gaye and Move Your Body. Now she wants to get into music direction full throttle.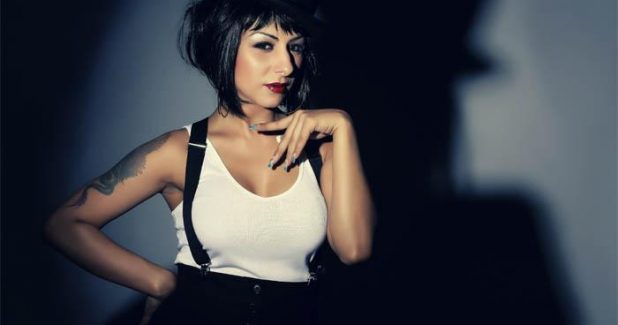 Hard Kaur has already composed songs for four movies and is looking forward to many more. The desire to become a music director took root when she realized she wasn't really being heard, like the way she would like herself to be heard. Sure enough this was a great trigger for her to start building her music director career.
The singer-rapper is now stoked about her single called Sherni, the music video for which is already out. Hard Kaur has self produced this song and is releasing it under her own label Future Records. The song according to her is very personal and doesn't fall into the party song category which means problems with investments and so she has taken it upon herself to fully fund it, produce it and release it. It is a girl power number and although she had written this about four years ago, only decided to release it when her friends urged her to.
Hard Kaur says she always wanted to do real hip hop and that was always her true calling, but she wasn't sure if people were ready for something like Sherni. She had to wait a few years before she could feel that the industry and the people are ready for a song like Sherni. The single is out check it on YouTube.