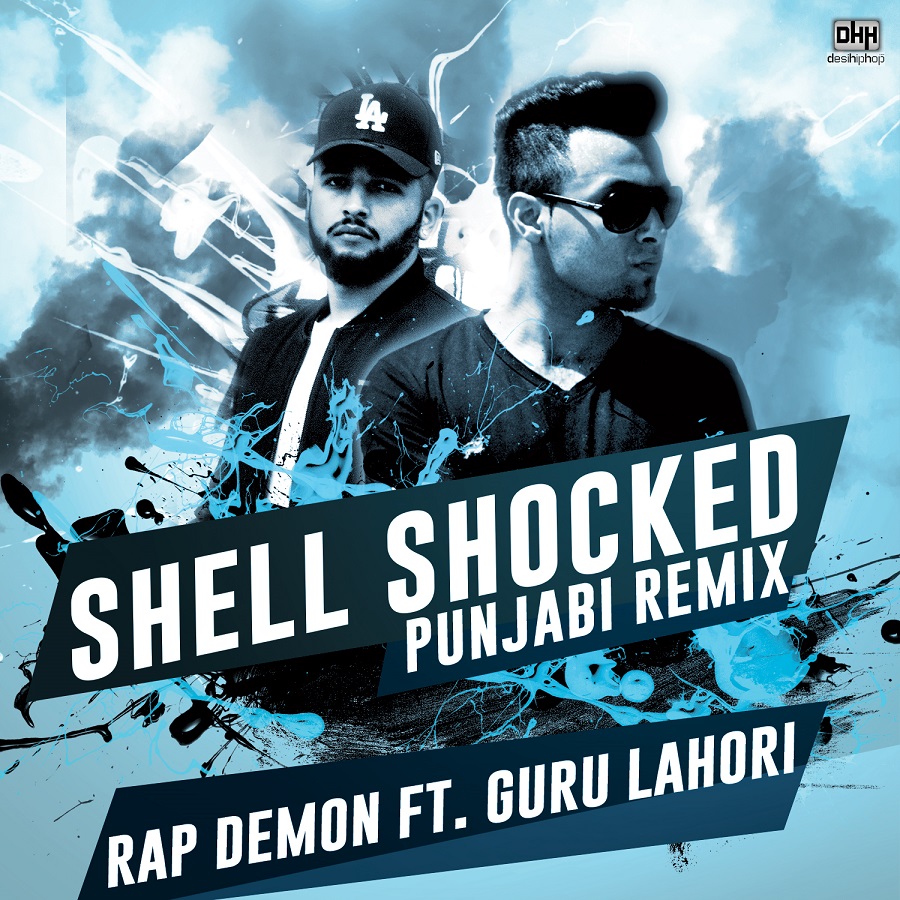 Abdullah Malik a.k.a Rap Demon is a 19 year old Rapper and Music Producer from Islamabad, Pakistan. The man raps in three different languages – English, Urdu and Punjabi. When he heard the original song – "Shell shocked" – from the sound track of 'The Teenage Mutant Ninga Turtles – Movie' by Juicy J, Wiz Khalifa, he knew that he had to make a remix of the single. "The dope production fits the mood of my track, i decided to lay my verse on it." And he decided to work with none other than Guru Lahori. "He just seemed like the right guy to be on a verse. So i contacted him. Showed him what i was upto, he heard the track and was down for it!"
Guru Lahori is a Rapper from Lahore, Pakistan and based in Canada. He was exclusively featured on DesiHipHop.com when he and his crew Black Eye Galaxy won a spot on the DesiHipHop.com Mic Check Vol 1 mixtape.
Abdullah went on to add, "This track goes out for anyone taking credit or sleeping on the hardwork and hustle of other artists. You are not an artist unless you respect the art of your fellow artists. See what we got for ya'all."
Stay Tuned for July 22nd for Shell Shocked (Punjabi Remix) To Drop!