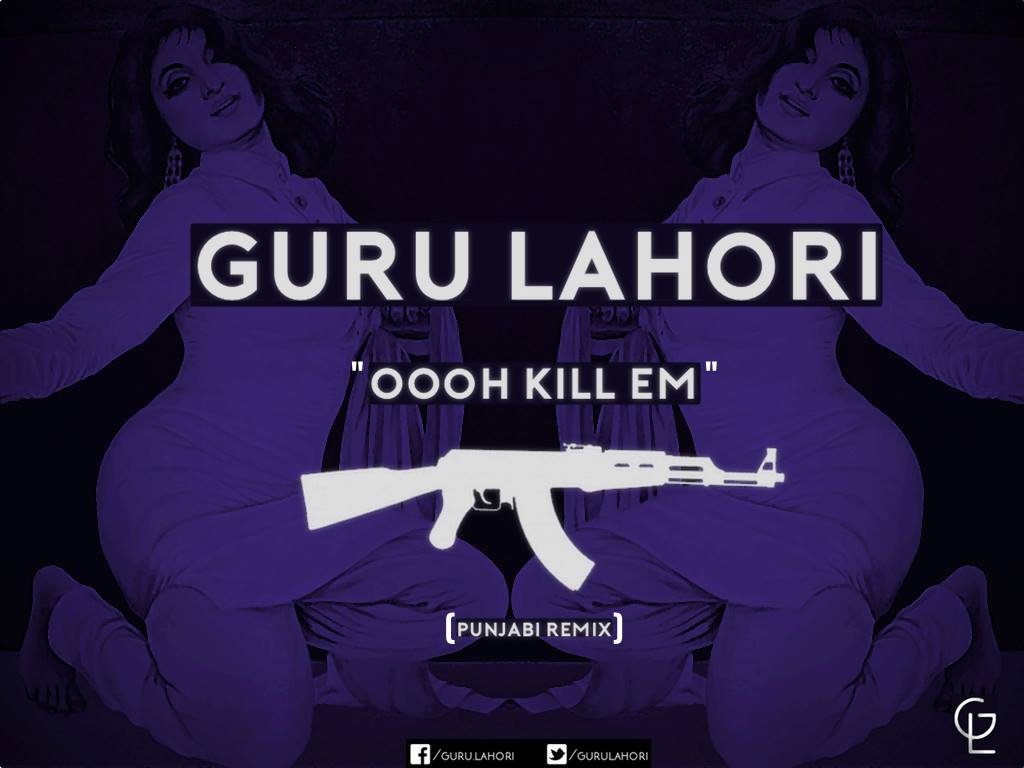 GURU Lahori is one of the sickest rappers to have touched the mic and this track is proof to that. From the word go he catches the listener and he sounds better than Meek Mill or at least that is what Drake would say.
GURU lahori has been around for a long time and is highly prevalent in the underground scene in Pakistani. His last drop, 'TARAKKI' was fire as well which featured Prabh Deep and Happu from New delhi and Mohan Singh from Punjab.
I was able to catch up with Guru Lahori and we spoke about his track and this is how it went :
Q1. What motivated you to make this song ??
Nothing in specific, loved the Meek mill version and i knew i had to give this beat the Punjabi treatment. So i got on it and did what i could. Hope you guys liking the track.
Q2. What has Guru Lahori been lately upto ?
I have a few projects on my plate at the moment. I am working on some solo material, simultaneously working on Blackeyegalaxy material content alongside Mohan Singh, Rush Toor and Kallmeup. We are working on a video that will be officially released through DHH. Trust me .. Its fire. Punjabi Rap is entering a new era and this is only the beginning.
Q3. What do you think about Desi HipHop ?
I think we have a lot of artists in Pakistan/India putting in good work and the culture is definitely on the rise. "Unity through hiphop" very accurately describes the the power of how far this culture/movement can take us. Talent humaray logon mein bohat hai, bus chances our resources ki kammi hai. Warna aik aik banda humara Superstar hai haha.
Q4. What is happening on the music front, when is your next drop ?
Next drop would most probably be the song i talked about above that will be releasing alongside a video via Desihiphop.com . I am also in-between other exciting projects that i cannot give details about at the moment but this much i will tell you, We gonna take this thing to another level. Blackeyegalaxy members Mohan Singh and Rush Toor are also working hard to put together tracks that will surely be known as classics in about 10 years from now. Watch out for our stuff, and follow our pages. Sometimes we drop things outta nowhere haha !
Q5. Any message for your fans and followers ?
Hum Sab aik hee Khuda k banaii huay log hain. Zindagi ki qadr karo kyun k time bohat kam hai.
Thats all.