GhettoBoii – "It Ain't Over Yet" [The Mixtape]
San Cha
Insane [Prod. Stimey Beats]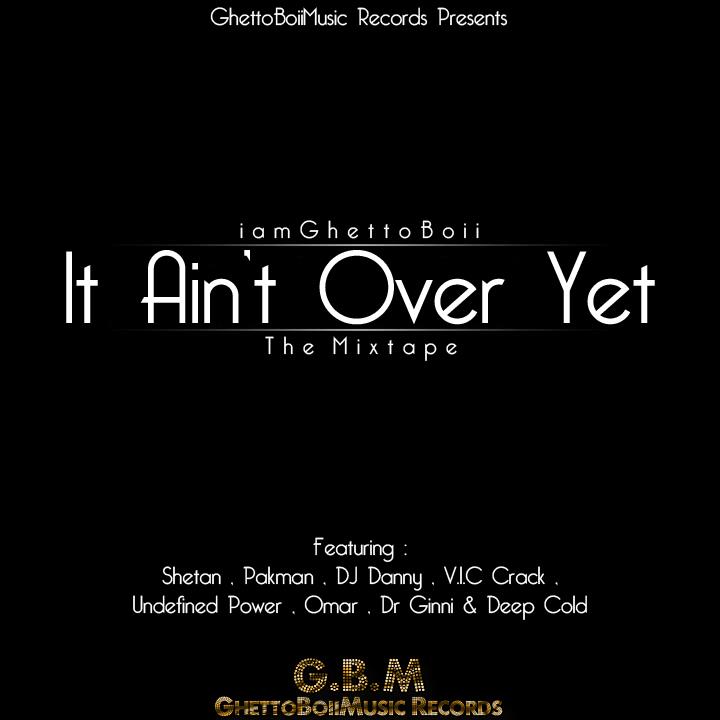 Nothing BIG : It Ain't Over Yet – The Mixtape. GhettoBoii
8 Track Mixtape. Featuring Worldwide Artist's.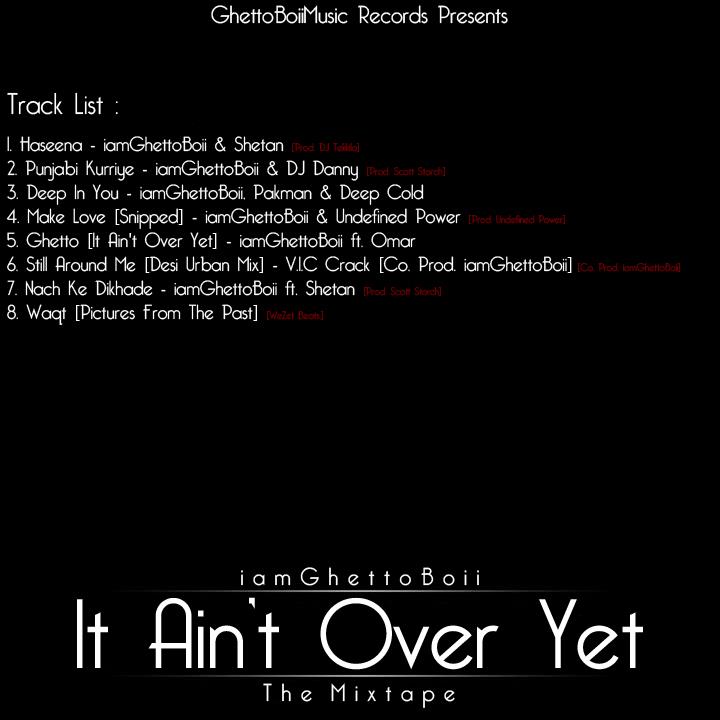 FREE DOWNLOAD LINK : http://www.tinyurl.com/ItAintOverYet-iamGhettoBoii
iamGhettoBoii Kicks Off 2013 With His Newest Installment Of Material In The Form Of A Free Mixtape Entitled "It Ain't Over Yet". The Mixtape Features 8 Tracks Which Focus On All Kind Of Sounds That Has Influenced His Style Of Production To Date. The Tape Also Features The Illest MC's Worldwide. Saini Is Now Working On His Solo Mixtape "Sacchi Gal", After The Huge Success Of His Previous Work & Promises A Different & More Developed Sound From Previous Releases.
Not To Be Takes As An Official Commercial Release, This Mixtape Is For Promotion Purpose ONLY & Is Merely For The Personal Enjoyment Of The GhettoBoiiMusic Records Fans.
Track List.
01. Haseena – (iamGhettoBoii & Shetan)
02. Punjabi Kuriye – (iamGhettoBoii & DJ Danny
03. Deep In You – (iamGhettoBoii, Pakman & Deep Cold)
04. Make Love [Snippet] – (iamGhettoBoii & Undefined Power)
05. Ghetto [It Ain't Over Yet] – (iamGhettoBoii ft. Omar)
06. Still Around Me [Desi Urban Mix] – (iamGhettoBoii & V.I.C Crack)
07. Nach Ke Dikhade [Snippet] – (iamGhettoBoii ft. Shetan)
08. Waqt [Pictures From The Past] – (iamGhettoBoii)
Download Link: http://www.tinyurl.com/iamGhettoBoii-Mixtape
Soundcloud: https://soundcloud.com/ghettoboiimusicrecords/sets/it-aint-over-yet
Facebook: www.facebook.com/iamgettoboii
Twitter: http://www.twitter.com/ghettoboiimusic