Bohemia 'The Punjabi Rapper' makes waves everywhere he goes.  Just as many of us started to think, "where oh where has DaRapstar gone?", he steps out on the scene to usher in a NYE 2012 with a three city tour all over India. 
He lit up the stage in Mumbai, Delhi & Chandigarh leaving his fans literally breathless.  Check out the coverage by HTC on Bohemia at The Parkland Retreat in Chattarpur welcoming the New Year with thousands of Bohemia-hungry fans.
Probably one of the coolest things about Bohemia is that he is super humble and really does care about his community & the youth.  Despite his hectic schedule, he made time out of his days to visit orphanages and aspiring Desi Hip-Hop artists to inspire and guide them along their musical journey.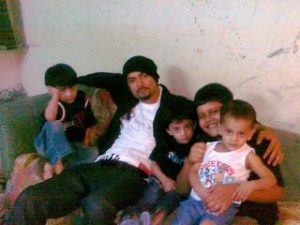 But it ain't over yet!  Bahrain get ready, cuz Bohemia is about rock the show for High Life Bahrain's  one year anniversary at the Z Club, Pars International Hotel in Juffair on January 26th!!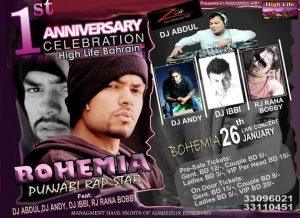 Hey Bohemia, are you ever gonna get around to putting the finishing touches on your upcoming album??!!  Your fans are waiting!