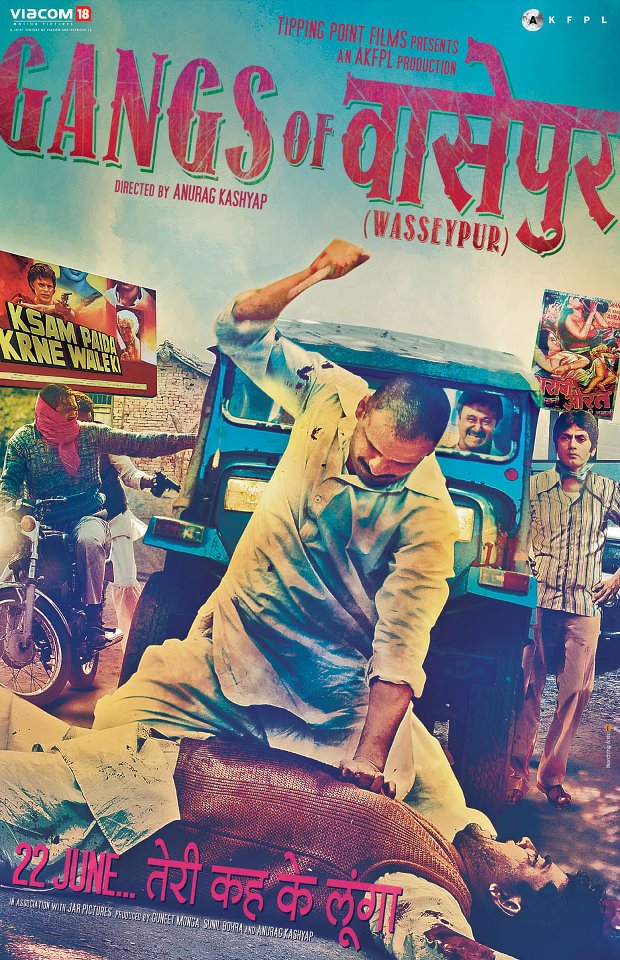 GANGS OF WASSEYPUR is an amazing high content Indian film which is part of the Director's Fortnight at the Cannes Film Festival 2012. The Director's Fortnight is an independent section held in parallel to the Cannes Film Festival and this is the first time a mainstream Bollywood film has received this honour.
GANGS OF WASSEYPUR is cleverly told in two separate films, with the first releasing on the 22nd June.
Transcending the boundaries of the stereotypical Bollywood film, Gangs Of Wasseypur combines clever filmmaking with a powerful message-driven plot, to create a 'film noir' akin to such Hollywood greats as The Godfather. The film is already billed as this year's new 'Slumdog Millionaire', generating intense buzz amongst international and Hollywood film circles.
Gangs Of Wasseypur is a dark and epic tale, spanning 60 years of a feuding family's life set against the backdriop of the rural coal communities in Dhanbad, Jharkhand, India.
Director, Anurag Kashyap, is a young, avant-arde Indian filmmaker, who has been at the helm of such directorial masterpieces as Black Friday, a controversial and award-winning film about the 1993 Mumbai bombings, and is the award-winning screenwriter of such international cinematic hits as Satya and Water. Produced by Viacom 18 Motion Pictures, the Indian arm of Viacom (Paramount Pictures, MTV, VH1).
Events at Cannes (venues TBC)
5pm, Monday 21st May – NDFC Star-Studded Cocktail Reception for GOW
2.15pm, Tuesday 22nd May – GOW Screenings – Part I and II with a break between the two films
2.30pm, Wednesday 23rd May – Star-studded Debate: Multiplicities of Indian cinema – Bollywood: the tree obscuring the forest?
Check out the preview below!