Desi Hip-Hop as a culture & lifestyle has officially taken flight.
With the Desi Hip-Hop culture being popularized by Bollywood this year, streaming platforms are turning into labels & labels are turning into hybrid platforms to keep artists in their portfolio. As the art and artists have matured over the past decade, we've kept a close eye on the various crews across the globe creating a new breed of music & culture for the South Asian youth diaspora. We've lost some notable ones like the BURBAN movement by Shizio in the UK and Zoobabies by Noyz in Canada – but in this game only the strong survive.
The list below is by no means an exhaustive one and also in no particular order aside regionally going from North America to South India for those who wanna pick it apart and gang bang on social media.
Underground Pyramid Music – Haji Springer – Bay Area, USA
Although a fairly new outfit, it's founder Haji Springer has been a force in Hip-Hop since the very begin. His roots in Bay Area's hyphy movement to his contributions to the Desi Hip-Hop scene and even Bollywood collaborations has built UPM one of the largest catalogs of Desi Hip-Hop music in the world. Some artists known to be signed or at least sponsored by the label are 3AM Sukhi, JayR, SunnyBoy, Shez and more.
Bhanga Bangla – Ivory Shakur – Los Angeles, USA
Bhanga Bangla hailing from Los Angeles, CA is the first Bangladeshi Trap Hip-Hop group consisting of three brothers from Bengali Crown Family Ent. Ivory Shakur paves the way along with 41X and Young Prince. With their own unique style, the Bengali Crown Fam has been working at it for over a decade. The group includes artists like Shugga Shane, Lil Shine, Young Prince, 41X, Ivory Shakur, among others. This group has been a major part of the Bangladeshi Hip Hop industry almost all of the artists from the group got featured on various Mainstream hip-hop projects and websites.
Kali Denali Music – Bohemia – Los Angeles, USA
Founded by Bohemia & J.Hind, KDM Music is going strong especially with Bohemia's recent India tour. The outfit had a bunch of music videos launch from various artists in 2017/2018 and J.hind & Shaxe drop the occasional surprise bomb. KDM is definitely pioneering their way forward with recent announcement welcoming pro-wrestler Robo the Punjabi Lion to the family.
Brown Boys – Byg Byrd – Toronto
BygByrd has been crafting his style for as far back as we can remember with his main man Sunny Malton. The producer also works across the board with various notable artists like Sidhu Moosewala, Divine, Ikka and more. His recent India tour seems to have been going really well based on social feeds and we look forward to their future projects.
Dream Team Management formerly International Mafia Mundeer – Teflon – London
Most of you on the front lines haven't heard of Teflon but the man has been working behind the scenes for over a decade and is responsible for the success of many major Bollywood Rappers you're listening to on the radio. Today DreamTeam's lineup boasts of Lazarus, AKA Amazing, Jinder Mahal, Sonny Brown and more. Lazarus has been busy touring with the Wutang and rumor has it some special is coming with Shady Records soon.
Gully Gang – Vivian Divine – Mumbai, India
Vivian Divine is a poster child for Mumbai Hip-Hop and recently announced the launch of Gully Gang Entertainment. He's a Mumbai native and founded the Gully Gang brand with JD some five years back and today is responsible for taking real Hip-Hop to Bollywood with work in Gully Boy and Sacred Games. The brand has grown into a full fledge entertainment house backed by some major brands & partners. We look forward to the Gully Gang brand taking global flight.
Khatarnaak Hip-Hop Collective – Sun J – New Delhi, India
Sun j is at the helm of one of the most exciting born-Hip-Hop crews hailing from the capital city of New Delhi, the Khatarnaak Hip-Hop Collective. Khatarnaak literally translates to "Dangerous" as is their distinct style, tone and delivery. Representing all five elements of Hip-Hop, the frontline of the crew consists of Sun J, Jinn & Shan Krozy with Tapas, Shushanto, Cecilia on the come up. Khatarnaak Records also has one of the rawest female vocalists in all of India, Shizty. Her ability to deliver in multiple languages across multiple genres is bar-none.
Kala Kurta Gang – Sikander Kahlon – Chandigarh, India
The King In The North, Sikander Kahlon has been pushing the boundaries of Punjabi Rap with his crew KKG members Rob C and Sady Immortal. With their click tight from the start, this outfit is ready to make some big moves under the guidance of Manj Musik. Boasting one of the largest catalogs of Punjabi Rap and Trap music, Kala Kurta Gang is poised to pop at any given moment.
Artisttaan – Raga – New Delhi, India
Raga is a Delhi bred Hip-Hop artist who through his ups and downs emerged strong and recently signed a exclusive partnership deal with Sony Music India. The indie label has presented listeners with some of the most talented artists in the hip hop and R&B space with endorsements by superstars Raftaar, Badshah, Ikka, Imran Khan to name a few. Sony Music and Artisttaan will together create, curate and produce music with artists already signed on to the label and release music at regular intervals.
Mumbai's Finest – Ace – Mumbai, India
Ace, the godfather of Mumbai's Hip-Hop scene formed Mumbai's Finest back in 2006. One of the oldest crews in India, Mumbai's Finest have maintained their aboriginal style and they are known for their authenticity, intricate rhymes and cut throat flows. They have several mainstream collabs with AR Rahman, Salim Sulaiman, Flo – Rida, Chamillionaire and more.
Swadesi – MC Mawali, Todfod, Mayavi – Mumbai, India
Swadesi is a hip hop crew from Mumbai started in 2013 by MC Mawali, Todfod and Mayavi. Currently managed by 4/4 Experiences, this crew has been putting in work for quite some time. The outspoken group of young Emcees, Producers, DJs and Graffiti Artists aim to bring change through art and music. We believe that the future of our country lies in the hands of the youth empowered with the idea of 'Swadesi' i.e. Embracing all things Indian. Currently Swadesi is fighting to #SaveAarey through The Warli Revolt.
Dharavi United – Mumbai, India
We've alwasy insisted that real Indian Hip-Hop will come from places like Dharavi and Dharavi United represents just that, real Hip-Hop. Stay away from the pressure of major labels, the outfit is a collection of crews: 7 Bantaiz, Dopedalics, Enemiez, Sout Dandy Squad, Dharavi Rockers, M Town Rockerz and several others.
Bombay Lokal – Shaikhspeare – Mumbai, India
Spearheaded by Shaikhspeare, "Bombay Lokal" is the very first Hip-Hop collective from "Vasai-Nalasopara-Virar"(northern suburbs of Mumbai). It is a movement initiated by skilled/passionate hip-hop artists to spread the culture and to raise socio-political awareness amongst the youth. Founded with a vision to combine all the elements of Hip-hop together. The objective of this collective is to unite the people, raise social or political awareness amongst the youth, and provide recognition to the street culture by making it reach to the local masses of Mumbai and beyond.
HipHop Tamizha – Adhi & Jeeva – Chennai, India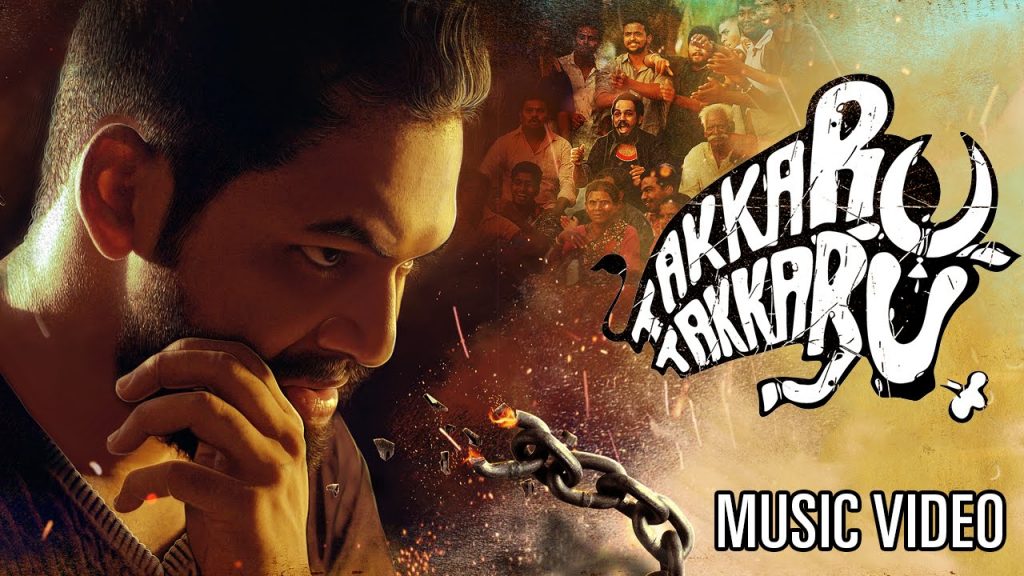 Hiphop Tamizha was established in 2005 in Chennai, Tamil Nadu. Initially underground, the duo achieved worldwide recognition through the track "Club le Mabbu le" the first single from their debut album which received over 2 million hits within few days of its release on YouTube. The duo is credited to be the pioneers of Tamil Hip-hop in India. Hiphop Tamizha in 2005 after meeting on Orkut, a social networking website. In 2012, they released the critically acclaimed debut album Hiphop Tamizhan which carved their lane in the mainstream Tamil market.
Seedhe Maut, Full Power and other notable dous and crews continue to push the boundaries of Indian Hip-Hop. Go support local talent, stream their music legally, buy tickets and go to local gigs with your girlfriend cuz NO STAGS ALLOWED (lol).
Do let us know if we've missed anyone in the comments below.