Feyago has been busy and is definitely one of the best rappers in the game right now. From shows, videos or documentaries Feyago is always popping and is currently amidst his tour, Stone Age. He is also working with 101 India and he will drop more knowledge about it once we find out more ourselves.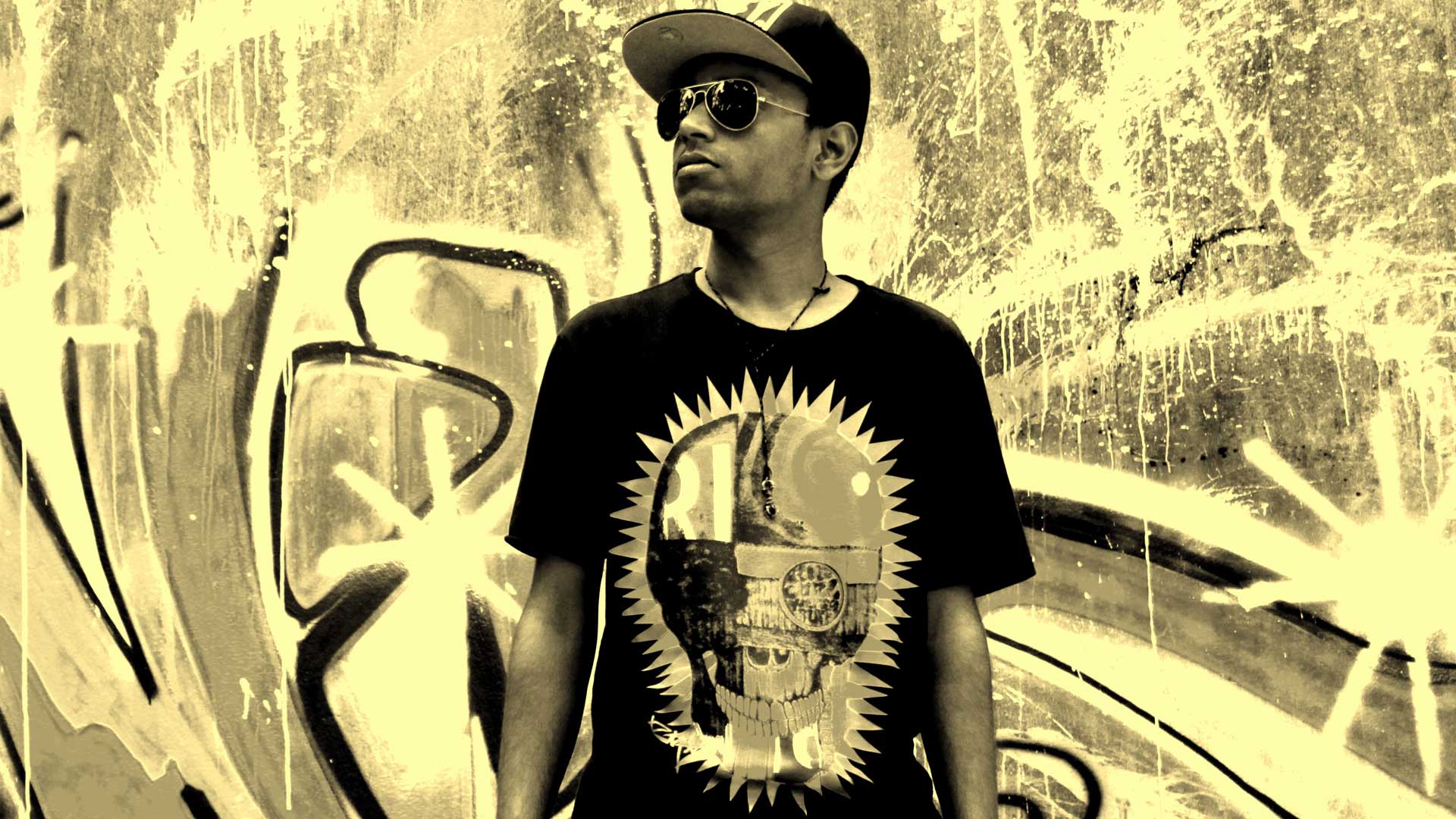 He started playing gigs with scarce audiences but now caters to packed houses and has his own organic following. I am an avid fan of his multi-lingual style and it helps in penetrating audiences from diverse backgrounds.
I caught up with the homie and he told me where he is busy these days :
Q1. What is Feyago upto ?
Never been this busy! My fourth India Tour called Stone Age in association with VH1 India, has already begun. This will span twenty cities over a period of three months. Then there are a couple of projects with 101 India, but this is completely confidential at this stage. I'm also learning instruments such as ukulele, guitar, violin, keyboard and harmonica. This will help me in my first album, which consumes most of my time these days. Other than that, I'm finally spending some quality time at home with my family and reviving my cooking skills. I'm also working on a few social causes, details of which will be out soon. Apart from all of this, we are also building a label which will represent quality musicians who have global potential. There's so much to do and so little time. Twenty four hours in a day just isn't enough anymore, to be honest!
Q2. How was the response to the tour ?
Stone Age has just started and we are already receiving packed houses in every venue! The response is phenomenal. When I started out in 2013, there were barely any venues willing to risk a night of live hip hop. Now, we have so many venues lined up that it sometimes comes down to rock, paper, scissors on decisions! The crowd response is fabulous. I guess doing a hundred and eighty gigs helps with the confidence and crowd control. We are also getting a lot of media attention. This is as good as one man's independent struggle gets, I guess.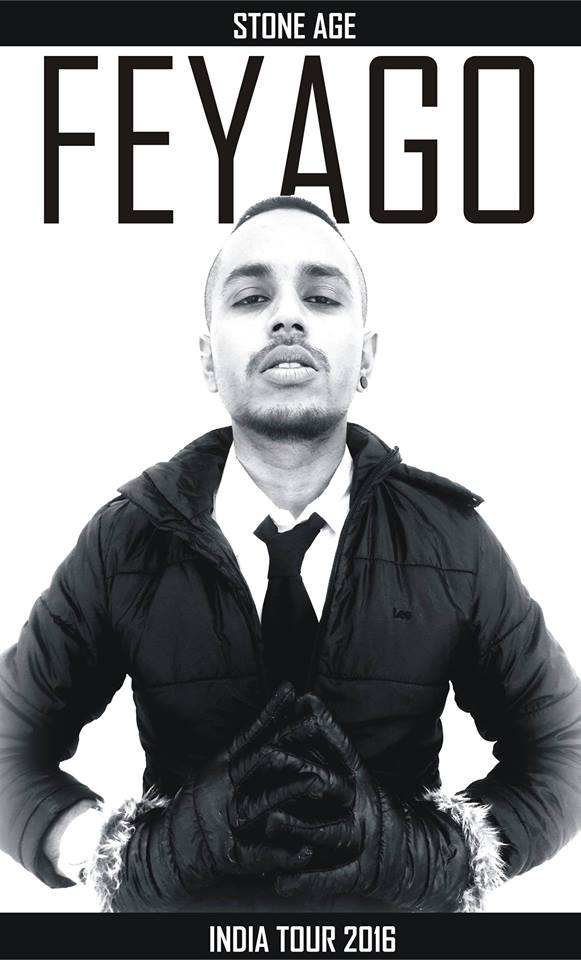 Q3. What do you think about the Indian audiences accepting Desi Hip-Hop ?
Indian audiences are split into two halves at this point, I'd say. Three years ago nobody appreciated hip hop as a genre. India was only about Indipop, Bollywood and Metal. Nowadays, there are those who love mainstream Bollywood Hip Hop and those who support underground talent to its fullest. Many people who are not into hip hop as a genre are also reaching out and supporting us, just based on the strength of the music and the quality of live performances. Festivals are hosting rappers (there are few of us doing mainstream festivals) and so are college fests, weddings, stadium events, television shows and auditoriums. This is a great time and place to be a rapper in India.
Q4. Is Feyago working on an album or mixtape, or would he like to drop any information about upcoming projects ?
My debut album, temporarily called Stone Age is due to release by the end of this year (I hope!). Apart from that, there are two videos releasing with 101 India and a few singles dropping soon too. The album will introduce my contribution to the world – Folk Rap or Zen Rap is the vibe I'm going with. It will be so much more than rap or hip hop though! I am looking to produce sounds that are appealing to music lovers across the globe, no matter what genre/ race/ background they belong to. Stone Age will bring soul to the indie scene and I hope it works overseas too. Due to its independent releaseand small team, we will not be using a lot of marketing to spread the project. I hope the music will speak for itself. We are also working on some social causes. Details of this will be out on facebook soon. It is important that we as artists give back to society.
Q5. What has been your highlight in 2016 thus far ?
The single best day of 2016 will have to be Nariyal Paani festival. That's when I got to share stage with international acts like Jahneration and Bellatrix. This was a treat, a delight like no other and I was fortunate enough to have been in the right place at the right time. The festival was a lot of fun because unlike most other festivals, they had a really serene vibe which was more music centric than profit centric. Also, it was the first time me and my girlfriend/ manager/ photographer/ makeup artist/ better half got to travel together. Ever since, it's been one long crazy ride this year! Every day turns out to be better than the last one. The year's still half way through so I hope better days are coming up ahead.
Q6. What message do you have for your fans or followers ?
To every aspiring rapper or musician, I would like to say just one thing – stay original. It's very easy for Indians to pick up things and remake them. We have been doing this since the 50s. However, if you dare to keep it real and tell them your own story, you will go far ahead in life! Make sure you do what you love nd believe in yourself because we live in a selfish world where nobody helps us without their own gain. Just try and remain who you are, and never give up on the hard work. To every supporter I would like to say thank you, from the bottom of my heart. It is because of your blessings and continual belief in someone who came up from nothing, that I am where I am today. Hopefully with your help, we can take folk rap global someday!