Everybody Looking currently out, the spotlight remains on high Guwop as he continues to spin with the iconic Atlanta rapper Gucci Mane. He brought out Future, Drake, Fetty Wap and 2 Chainz at his latest show. The New Jersey rhymer finally met his idol Gucci Mane on Friday.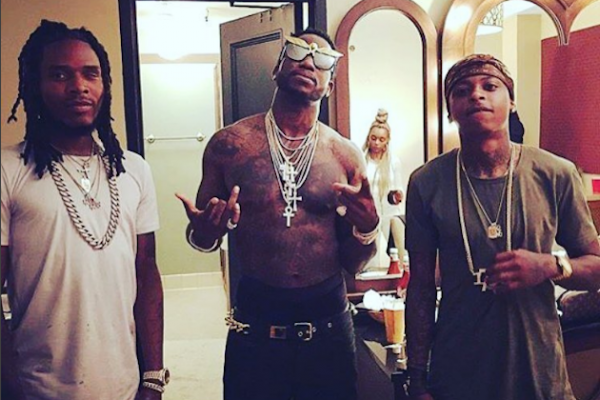 It is well documented that Fetty Wap's favorite rapper is Gucci Mane. His rise in rap began while Gucci was in prison, so the "Wake Up" rapper never got a chance to meet the man he credits with having a major influence on his life. After meeting him, he couldn't help but share his excitement with the rest of the world next day.
"I met Gucci Mane. I met motherf*ckin Guwop in that new drop and I come back like Tupac," an excited Fetty revealed on Instagram. "My life is f*ckin finished, you heard? Life goals! I'm done!" Fetty went on to jokingly announce he was done with everything because he's accomplished all that he's set out to do. "I'm f*ckin' super f*ckin rich, I made more than $5 million, I met Guwop, I got all my f*ckin' dream cars. I f*ckin' quit. I'm f*ckin' deleting everything. F*ck Twitter, Instagram, Snapchat. There's no more Fetty Wap, man. It's over, man."
Meeting his idol Fetty Wap was much more than simply "excited" and "Happy".